In case you didn't know a billion is a lot. "This is an unprecedented effort − nothing on this scale has ever been attempted in a single country in South America," said Stephanie Meeks, acting president and CEO of The Nature Conservancy. "No tropical forest on Earth has come closer to total destruction than Brazil's Atlantic Forest, and now we have a real chance to bring this region back from the brink."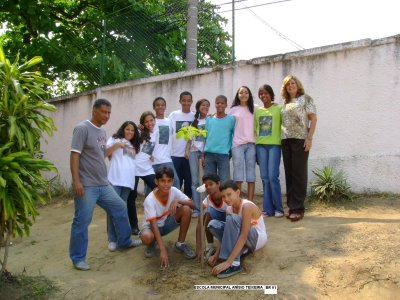 Once twice the size of Texas, the Atlantic Forest spanned across eastern Brazil, northern Argentina and eastern Paraguay. Yet today, more than 93 percent of the forest has been cleared to accommodate Brazil's rapid development and support the region's 130 million residents, 70 percent of Brazil's population.
Although the remaining 7 percent is highly fragmented, these last stands of lush forest harbor one of the greatest repositories of biodiversity on Earth.
Just a small fraction of the size of the great Amazon rainforest, the Atlantic Forest is home to 1,180 vertebrate species – mammals, amphibians, reptiles, fish, and birds – representing 5% of the vertebrates on Earth. More than 800 of those species are unique to the Atlantic Forest, and more than 60% of all of Brazil's threatened animals call this forest home.
Sponsored by Penguin Classics and Planet Green, the Conservancy's Plant a Billion Trees Campaign will support efforts to restore and plant one billion native trees on 2.5 million acres and connect more than 12 million acres of new forest corridors in the Atlantic Forest − in the next seven years.
The Conservancy's Atlantic Forest Program will work with a strong coalition of diverse Brazilian and international partners to reconnect forest fragments through intensive and large-scale reforestation, create economic incentives for conservation, implement sustainable use of natural resources, and create effective protection of public and private reserves.
"The Nature Conservancy understands the importance—from both an economic and biological standpoint—of healthy forests," said Mary McConnell, state director for the Conservancy's Indiana Chapter. "Here in Indiana in 2008 we are continuing our reforestation efforts at several of our preserves." McConnell cited Saunders Woods in Gibson County and Wesley Chapel Gulf in Orange County as two examples.
On the campaign's web site, www.plantabillion.org, visitors can learn more about the project, explore the Atlantic Forest through an interactive map highlighting the people, plants and animals of this spectacular region, get involved by telling friends, or downloading a widget to raise awareness and funds on social networks like Facebook and MySpace. Visitors can also plant a tree by donating to the campaign – just one dollar can make a real difference.
To help save paper, each tree donor will receive an online acknowledgement as well as e-updates on the campaign and the Atlantic Forest throughout the year. Cleverly saving more trees from being cut down. I am not sure bragging about using the internet is going to get you any thing in todays hight tech world but it's nice to see them thinking about the little things.
Other partners include Panasonic, which will plant a tree for each customer who selects The Nature Conservancy in their "Giving Back" program, and Organic Bouquet, which will donate 10 percent for every flower and gift purchased during the month of April at www.organicbouquet.com/nature. The Conservancy is also coordinating with the United Nations Environment Program (UNEP), which has launched a global campaign to count and promote tree reforestation efforts around the world, and will work with others to fulfill a pledge of planting more than 25 million trees as part of UNEP's campaign.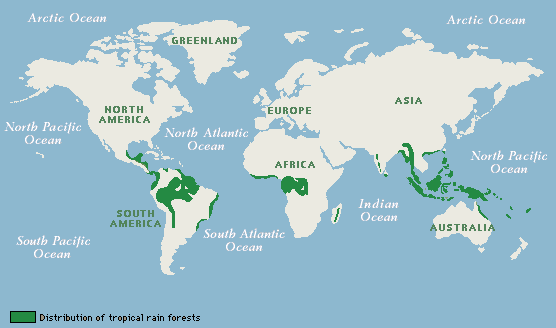 Penguin Classics, the largest and most comprehensive publisher of classic literature in English arguably also one of the biggest promoters of cutting down trees, will begin their support of The Nature Conservancy's ambitious reforestation plan to plant and restore one billion trees in Brazil's Atlantic Forest with major marketing, publicity, and in-store promotion that will increase public awareness and participation in this timely campaign. Which in my eyes is the karmically correct thing to do.
As the publisher of some of the most important books on natural history and conservation available—including works by Rachel Carson, John Muir, John Wesley Powell, and Peter Matthiessen, as well as Emerson and Thoreau—and as a publisher that uses a lot of dead tree material (although not from rain forest trees), it is fitting that Penguin Classics participates in The Nature Conservancy's campaign.
"The 'Plant a Billion Trees Campaign' offers us a real chance to bring Brazil's Atlantic Forest back from the brink. By working with local communities to replant native tree species on a massive scale, this project will help restore one of the planet's most ecologically important rainforests and help ensure a healthy future for the people and wildlife that depend on the forest for their well-being. We are delighted that Penguin Classics is willing to help get the word out by supporting the campaign."
—Stephanie Meeks, Acting President and CEO, The Nature Conservancy
The support will include national print and online advertising; a 25-city radio satellite tour with representatives from both The Nature Conservancy and Penguin Classics; a national print and online publicity campaign targeting literary, environmental, science, nature, and business publications; as well as promotional display easels, and bookmarks inviting consumers to visit www.plantabillion.org where readers can donate $1.00 for each tree they wish to plant. The campaign, targeting Earth Day 2008, will run from April through August.