Researchers say they know what makes you happy. Ask a total stranger. That's the conclusion of a new study led by Harvard psychology professor Daniel Gilbert that says if people want to know how much they will enjoy an experience, they're better off knowing how much someone else enjoyed it than knowing about the experience itself. So I am here to tell you, GO RIDE YOUR BIKE! It is super fun!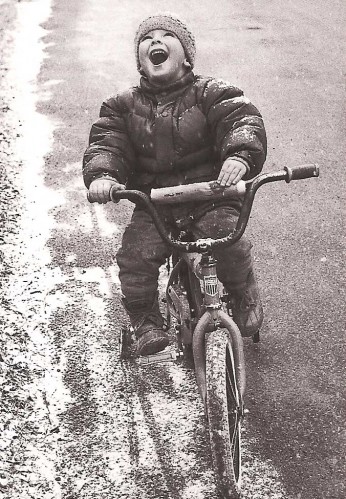 "Rather than closing our eyes and imagining the future, we should examine the experience of those who have been there," says Gilbert explaining the upshot of the research findings.
Gilbert and colleagues studied how people make decisions based on predictions about how much pleasure, satisfaction, utility or reward those decisions will bring them. For example, they say, people make decisions about which home to buy, which person to marry, which medical treatment to accept, and so on by estimating the hedonic value each of these experiences will afford.
But, poor decisions often result from people's difficulty predicting what they will enjoy and how much they will enjoy it. Often bad decisions come from a person imagining their reactions in a given circumstance and attempts to improve such decision making has generally has been unsuccessful.
So the researchers eliminated imagination from decision making in their experiments by asking people to predict how much they would enjoy a future event about which they knew absolutely nothing. Some subjects only were told how much a total stranger enjoyed the same event and made exceptionally accurate predictions.
In one experiment, for example, women predicted how much they would enjoy a "speed date" with a man. Some women learned nothing about the man, except how much another woman, whom they had never met, enjoyed dating him. Other women read the man's personal profile and saw his photograph.
The women who learned about a previous woman's experience did a much better job of predicting their own enjoyment of the speed date than those who studied the man's profile and photograph. Interestingly, both groups mistakenly expected the profile and photo to lead to greater accuracy and held to that belief even after the experiment ended.
"People do not realize what a powerful source of information another person's experience can be," says Gilbert. "People believe that the best way to predict how happy they will be in the future is to know what their future holds, but what they should really want to know is how happy those who've been to the future actually turned out to be."
See you can't argue with science, go get your bike out of the garage and instead of using that gas hog to go to the library take your bike instead! It's a lot of fun (trust me I am a total stranger) and you will have a great time!
We all know bicycles are one of the best ways to get around, I for one can't go a day without getting on one. Today I woke up and thought to myself, self you need a bell. So I got out the sketch pad, and went to town. Then I took a trip to the hardware store when I got home I busted out the jewelers saw and wallah, new bicycle bell.
My mic on my camera sucks pretty bad, it really does have a nice ring to it.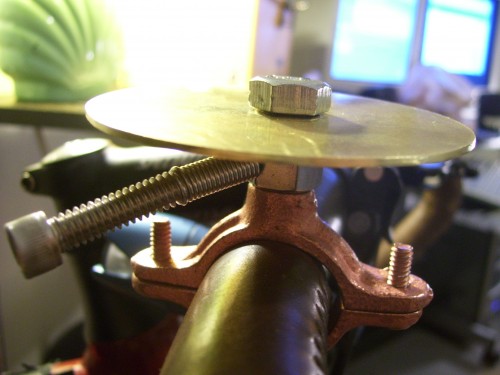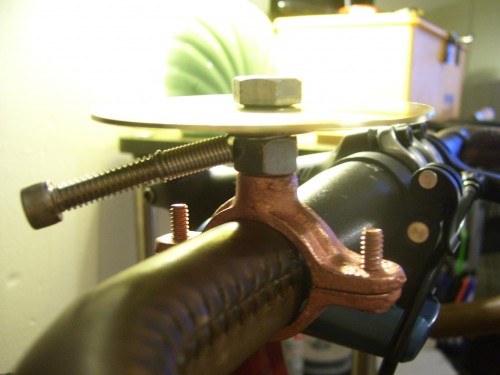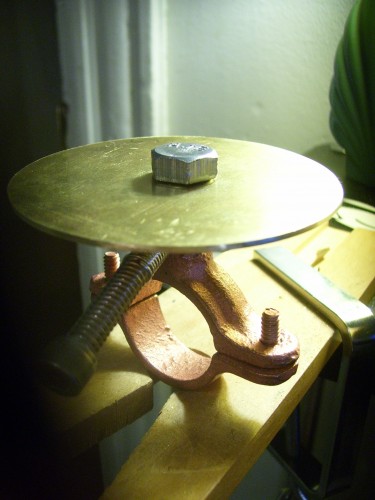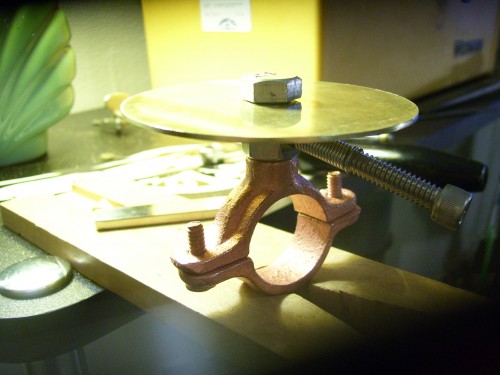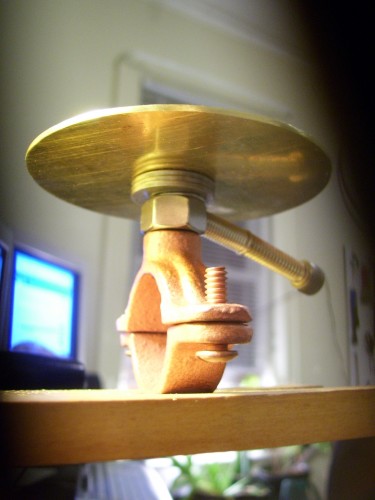 Might sell these if anyone wants one…the top is made of brass, and has a delightful ring to it. Still have to shine up the brass disk, and might also add some texture, or a bell shape to it (hammer it out). Also I realized there is no reason that it has to be round…next one might be a skull, cause that would be cooler.
Myself and some friends did a bike move this weekend. Worked like a charm. Moved all the stuff, even the big stuff, didn't use a single drop of gas. Had a great great time too. Special thanks to Metro Pedal Power for helping with the cargo trike, and the Dutch Bicycle Company for letting us borrow two big cargo bikes! You guys rocked!
Lots and lots of pictures below.
Read the rest of Bike Move!
So in what is now the third (previous 06 and 07) year we have come to the 2008 year in review. Every year around this time I like to review the year, and make prediction in my crystal ball about the future.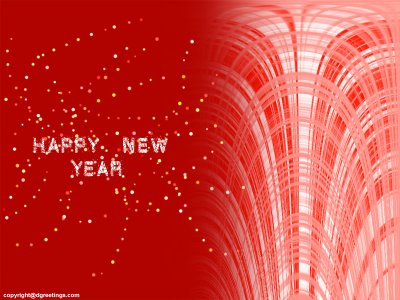 So lets look back to last year and what I predicted. (this is the part where the picture goes wavy and the "going back in time" music plays).
My predictions were:
Look for 2008 to be the year that world governments start to pass serious carbon laws. Look for cap and trade, carbon taxation, and global treaties dealing with emissions reduction.
A Democrat will win the presidency.
Feedback loops and continued warming will make 2008 the worst year for arctic and antarctic melting on record.
Continued droughts and water shortages will bring dramatic lifestyle changes to people in the south west and south east.
At least one major car company will produce an electric or plug-in hybrid model.
Look for oil to top 120 dollars a barrel at least once in 2008.
2008 will be the year of the green consumer, look for a flood of eco-friendly products and services to take over the market. The second part of this prediction is that we will see massive greenwashing campaigns by companies hoping to cash in on this trend without really doing much in the way of making their products greener.
I am going to once again predict that renewable energy will explode in 2008, look for 30-50% growth in the solar and wind industry world wide.
Cape Wind will be approved and perhaps even start construction in 2008.
So how did I do?
1. I am sad to say but I got this one pretty wrong. The world government's saw the economy fall apart and basically threw climate change under the bus. There is however some hope that these sort of carbon reduction treaties will get passed once the biggest road block to them (the stupid American president and his short sighted administration) are out of office.
2. Got this one 100% right! Hurray for my mad predictive skillz!
3. Sadly I got this one right as well. The arctic and antarctic got hammered this year. With dire predictions for the year to come. (see here here here here and here)
4. Sadly this turned out to be true as well this year, as the strange climate changed the south east and southwest of America suffered some serious drought this year. Luckily near the end of this year they got a little rain, but not nearly enough to make up for the severe lack. This is what global warming looks like. (see here and here)
5. Well for all the talk of the Chevy Volt, and the "new" Prius, I got this one pretty wrong. There was a couple of electric cars made this year, but they didn't get rolled out the way I had hopped. I am going to go with 30% right on this one…which is another way of saying I got it wrong.
6. Ohh man when I predicted that oil would top $120 in 2007 I though that I was talking crazy…Little did I know it would eventually almost hit $150! The resulting global freak out that ensued was, how to put it mildly, not good. This lead to a massive reduction in miles driven, a huge resurgence in biking, and overall a lot more talk about renewable energy, that is until the economy fell apart, the world oil market crashed and the price of oil dropped like a stone. All of this in the long run indicated we are in a post peak oil scenario that will be characterized by massive volatility and a nightmare for long term planners. (see here here here here and here)
7. Green products, and green washing were the rage in 2008. I would say humbly that I got this one so right it hurts. You can hardly throw a rock now without hitting some locally grown, bamboo, free trade, shade grown, solar powered, carbon neutral, BPA free, biodegradable this or that. No one has chronicled the rise of green washing better than Keith over at The Unsitablog.
8. The renewable energy industry didn't let me down this year. They once again had amazing growth in the ranges I specified. Hurray for renewable energy. The sad fact is however the Oil companies also had bumper years making more profit in a single year than any companies in all of HUMAN HISTORY. (see here here, here, and here)
9. Oh Cape Wind, how silly is your story. I was so close to getting this right. The Minerals Management people, the ones in charge of giving the thumbs up to Cape Wind, nearly did so this year. But then a bunch of dumb ass NIMBY politicians (I am pointing the finger at you Ted Kennedy!) decided the view from their beach front mansion was more important than fighting global warming.
So there you have it, 6 out of 9, not really that bad. I should start charging for this service.
So what are my predictions for next year?
1. Cape Wind will get approved. Seriously 2009 is the year. They are so damn close I can taste it.
2. The horrible economy will affect the growth of the renewable energy market. Look for a slowdown in wind and solar.
3. The price of oil will rocket right back up in the summer of 09, look for it to once again top $150 dollars a barrel.
4. The pace of global warming will began to accelerate as feedback loops intensify. The arctic will be ice free this summer, or damn close. The northwest passage should once again open next summer.
5. Obama will (hopefully) make renewable energy and efficiency infrastructure projects a major component of his stimulus package.
6. Troops will start to come home from Iraq in large numbers before the end of 2009.
7. The financial turmoil will continue leading to millions of people loosing their jobs, massive downturns in global production, deaths, famines, and increased problems world wide. I predict 2009 to be a very not happy year for a large number of people.
8. Look for major legal action to be taken against prominent Bush administration people. If we are really lucky, Bush or Cheney might even be included in the mess.
9. Look for major breakthroughs in efficiency technology when it comes to lighting and solar panels. Specifically solar panels that produce energy cheaper than coal, oil, or wind. Look for LED technology to slowly start replacing CFL technology.
10. I build my first bicycle.
So there you have it, my hat is in the future prediction arena. I hope all you have a wonderful 08 and that 09 is even better for you. Sadly a lot of my predictions for the future are bad ones. Take good care of your family and friends, and just between you and me, start planning to revamp your life to get ready for some hard times. I am not suggesting you go live in a bunker, but you know, get your financial house in order, start using less energy, ride your bike, get ready for some lean times.
We are all going to have to live on a smaller scale in 09 (and the foreseeable future). This is not a bad thing! Humanity has been living outside it's means for a long time, and faster we switch over to a 0% growth system the happier and healthier we will all be.
Happy new year everyone!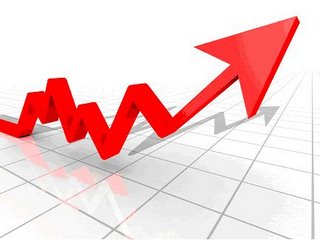 Bicycle production increased 3.2 percent in 2007, bringing the number of new bicycles manufactured to 130 million annually, according to Worldwatch Institute estimates published in the latest Vital Signs Update. Two-thirds of this production continues to take place in China, which has long been an industry leader.
More and more cities are announcing plans to launch or expand bike-sharing schemes as part of a growing effort to reduce city congestion and extend public transportation options without huge infrastructure investments. Earlier this year, Paris rolled out 20,000 bikes at more than 1,450 rental stations throughout the city—four times as many stations as subway stops. Other cities have shown similar initiative, including Copenhagen, Berlin, and, more recently, Rome and Washington, D.C.
"Spreading bicycle use goes hand in hand with sustainable transportation," said Gary Gardner, a senior researcher for the Worldwatch Institute and the author of the Update. "It's good for people's health and is a low-cost way to reduce pollution."
Many of the places with the highest cycling rates have emphasized policies that give priority to cycling, walking, and public transportation over private automobiles. These same policies have all made cycling safe, fast, and convenient.
"With the right leadership from policymakers worldwide, bicycle use could take off and become part of the solution to climate change," added Gardner.
I for one welcome our new two wheeled overlords.
Speaking of bicycles, I will be doing this Sunday, anyone in Boston is welcome to join us, it's at the All Asia bar on Mass Ave in Cambridge.
It is a lot of fun…
« newer posts
|
older posts »