As the Boston Globe reports:
Governor Lincoln Chafee of Rhode Island has met with officials of the Cape Wind offshore wind project planned for Massachusetts about possibly using Rhode Island ports as the wind farm's construction-staging area, instead of New Bedford. A project spokesman said Friday that it is an open question whether a terminal planned for New Bedford could be ready in time to use when needed for the project. Chafee spokeswoman Christine Hunsinger said Cape Wind has been assessing the capabilities of the state's ports at Quonset in North Kingstown and in Providence. Mayor Jon Mitchell of New Bedford said Cape Wind had expressed concerns to the city about the timetable, but said the state is insistent that the terminal will be completed in time for all the work to be done in New Bedford.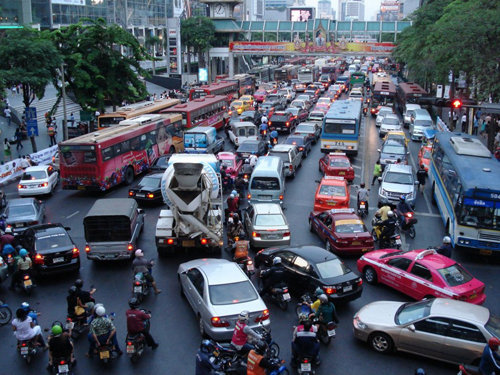 Production of passenger vehicles (cars and light trucks) rose from 74.4 million in 2010 to 76.8 million in 2011—-and 2012 may bring an all-time high of 80 million or more vehicles.  Global sales of passenger vehicles increased from 75.4 million to 78.6 million over the same period, with a projected 81.8 million in 2012, writes report author and Worldwatch Senior Researcher Michael Renner. The major driver of increased production and sales are the so-called emerging economies, especially China.
Rising sales translate into ever-expanding fleets. An estimated 691 million passenger cars were on the world's roads in 2011. When both light- and heavy-duty trucks are included, the number rises to 979 million vehicles, which was 30 million more than just a year earlier. By the end of 2012, the global fleet could top 1 billion vehicles—-one for every seven people on the planet.
Electric vehicle (EV) production remains at barely perceptible levels. Although several countries have issued targets for future EV fleets, it remains to be seen whether these goals can be met. China, for instance, wants to put 5 million plug-in hybrid-electric and fully electric vehicles on its roads by 2020—-which could account for more than 40 percent of the global EV fleet that year. An analysis by Deutsche Bank Climate Advisors, however, suggests that production of 1.1 million EVs and a fleet of 3.5 million in China is a more realistic projection.
"Automobiles are major contributors to air pollution and greenhouse gas emissions," said Renner. "Greater fuel efficiency, along with the use of cleaner fuels, can help mitigate these impacts, although increases in the numbers of cars and the distances driven threaten to overwhelm fuel economy advances."
Discussions about reducing the environmental impacts of vehicles tend to focus on technical improvements, such as engines, aerodynamic design, and fuels—-yet another concern is the distances traveled. Even though the United States has just 25 percent of the total population of the group of wealthy nations known as the Organisation for Economic Co-operation and Development (OECD), in 2008 it alone accounted for just over 40 percent of the 10.3 trillion passenger-kilometers driven in all OECD member countries. Still, U.S. car travel is down slightly from its peak of 4.3 trillion passenger kilometers in 2005, to 4.1 trillion passenger kilometers in 2008.
Further highlights from the report:
The passenger vehicle fleet in China grew at an annual average rate of 25 percent during 2000-11, from fewer than 10 million cars to 73 million cars.
The top four producers of light vehicles—-China, the United States, Japan, and Germany—-together account for more than half of global output.
Hybrid vehicles are growing in number, but they remain below 2 percent of total vehicle output.
Car travel in non-OECD countries doubled between 1975 and 2000, but it then picked up pace by doubling again in just the decade to 2010.
Global installed wind power capacity continued to grow in 2011, albeit at a slightly lower rate than in 2009 and 2010, according to new research conducted by the Worldwatch Institute for its Vital Signs Online service. The world now has approximately four times the installed wind capacity that it did in 2005, reflecting the combined effects of falling prices, improved technology, global investment, and various incentive programs. China led the way with a 43 percent share of global capacity additions in 2011, followed by the United States at 17 percent, India with almost 7 percent, and Germany at 5 percent, writes report author and Worldwatch's Climate and Energy Program Manager Mark Konold.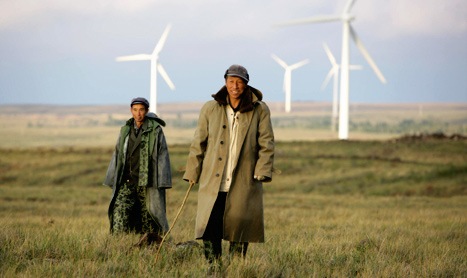 "China continues to lead the world in wind capacity additions, having increased its capacity a remarkable 40 percent since 2010," said Konold. "But a gap remains between this installed capacity and the amount of wind power that is actually available for use in the country. Because of grid connection challenges and other issues, China is struggling to use all of the electricity generated by its turbines."
Despite large increases in installed wind power capacity, several Chinese provinces, including Inner Mongolia and Gansu, have actually lost a significant portion of their generation capacity because of technical problems. Over the next five years, China plans to invest more than US$400 billion to make improvements to its electrical grid that will enable it to fully integrate its total installed wind capacity by 2015.
In 2011, the United States accounted for approximately 17 percent of global wind power capacity additions. Although the country generated 27 percent more electricity from wind in 2011 than in 2010, wind power still accounts for less than 3 percent of total U.S. power generation, according to the report. Konold credits much of the growth in U.S. wind power capacity to the federal Production Tax Credit (PTC), which helped to finance approximately 4,000 megawatts of new capacity by reducing corporate income tax by 2.2 cents for every kilowatt-hour produced. But if the PTC is not extended beyond its scheduled expiration date at the end of this year, he cautions, the industry could be negatively affected.
The report also discusses wind power developments in the European Union, where Germany regained its position as regional leader for installed capacity. Currently, wind accounts for almost 8 percent of the country's electricity consumption. Although Spain added only a third of total EU capacity since 2008, wind power accounts for almost 16 percent of the country's electricity consumption. Economic instability has had some negative impacts on European wind power, however, pushing future growth projections down and potentially hampering investment.
Worldwide, wind power prices fell to $1.2 million per megawatt in the first half of 2011, mainly because of improvements in supply chain efficiency and economies of scale. Competition from Chinese manufacturers and their excess capacity to build machines and flood the market also played a role. In addition, the capacity factor of wind turbines (the ratio of actual output to nameplate capacity) continues to rise as better technologies enter the market, further driving down turbine costs. Combined, these factors are expected to bring down the cost of wind energy 12 percent by 2016, making onshore wind cost competitive with coal, gas, and nuclear power.
"Global wind power growth looks very strong and is on a continued rise, largely because of China's incredible level of investment," said Konold. "Withhold that, and the picture looks more muddled. Developed economies are not reaching their fullest potential due to financial and policy uncertainty, and many developing economies are running into technical problems, despite slightly stronger growth in wind power capacity. Although continued growth in wind power won't be as strong as it could be, as the supply increases and prices fall, wind energy is quite likely to continue its upward trend."
As general public is becoming acutely aware of many severe environmental issues associated with commercial production of clothing, more people are starting to look for Eco-friendly fashion options. As a result of this rising demand, handmade clothing is leading the way as a green alternative to commercial clothing. Handmade clothing can now be found in many local clothing boutiques, as well as online. Many fiber and textile artists, fashion designers, and small clothing labels are offering a wide variety of handmade clothing for women, men and children. While you may find that some handmade clothing is still more expensive than the kind of bargains you can get at Target or the Gap, it is a price worth paying, considering that you can look fabulous while making a positive contribution towards preserving our Earth.
Benefits to the Environment
The number one reason to switch to handmade clothing is that it helps reduce global warming, and does not waste and pollute precious natural resources like water. Different handmade clothing labels will use different types of environmentally friendly practices for their green clothing products.
Manufacturing Process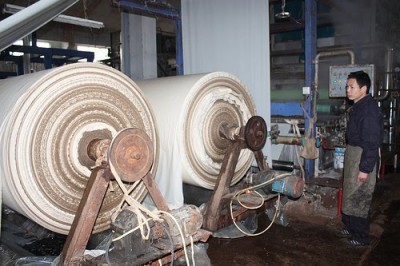 Since commercial clothing is mass produced in factories, it wastes enormous amounts of energy and produces a lot of green house gas emissions and toxic wastes, all of which are dumped into the air, ground and water. Handmade clothing companies avoid this process all together, by hand making the piece from start to finish.
Coloring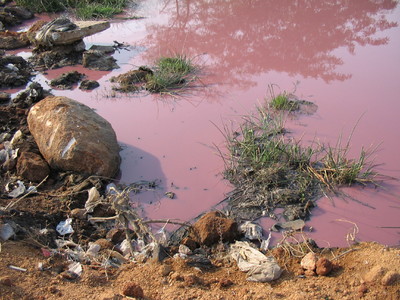 To achieve all the bright colors that are so attractive, commercial clothing production involves the use of highly toxic industrial dyes. These dyes are made of one of the most polluting, harmful chemicals, which are dumped into the rivers, lakes and other bodies of water during the manufacturing process. This renders the water undrinkable and harmful to health. On the contrary, handmade clothing is made either with natural dyes produced from plant extracts, or a different type of commercial grade dyes that are not as toxic and harmful to the environment.
Fabrics
Many handmade clothing companies will use fabrics that have been produced in Eco-friendly ways, such as cotton and silk that has been hand-loomed. The processing of natural fibers such as cotton into fabric is one of the most polluting industrial processes that wastes a lot of water, requires a lot of energy, and utilizes highly toxic chemicals. Production of synthetic fibers such as polyester is even more harmful to the environment. Many designers make their contribution to the environment by avoiding this process all together, and making upcycled handmade clothing. This means that they recycle old clothing and give it a brand new life, helping reduce both the amount of new clothing that is being produced as well as the amount of waste from its disposal.
Limited Quantities
No matter how you slice it, production of any type of clothing takes a toll on the environment. Some Eco-conscious handmade clothing companies like Sol Maleu Batik mitigate this effect by producing clothing in very small quantities. Handmade clothing is intended to be worn for a long period of time, instead of prompting consumers to constantly buy more clothing, thus fueling the demand for mass production.
Labels and Packaging
Many handmade clothing companies ensure that their clothing is green all the way. The clothing tags, labels and packaging materials are often also handmade from recycled fabrics and papers, helping reduce waste and pollution.
Personal Benefits
Exclusive style and design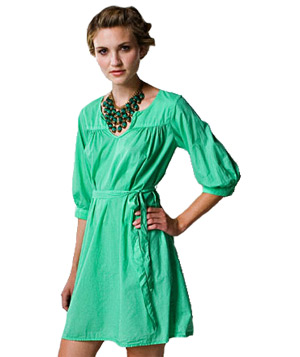 If you have, or would like to develop a distinct personal style, handmade clothing allows you a wide range of opportunities to do just that. Many handmade pieces are either one-of a kind, or produced in small, limited edition quantities. Long gone are the days when handmade clothing was the equivalent of hippie clothing. While hippie style is one of the trends in handmade fashion, there are plenty of other modern and classical styles that would satisfy a wide variety of tastes. Handmade clothing also does not have to look like it was made by your grandmother, unless that is something you like. Many handmade clothing brands offer high quality of craftsmanship that is indistinguishable from commercial manufacturing.
Durable and long lasting
Handmade clothing is made out of high quality materials, with a high level of personal attention, and quality control from the maker. It is made to last for years, rather than to be discarded after one or two seasons.
Health Benefits
A lot of handmade clothing is made out of premium textiles such organic cotton, Eco-friendly modal fabrics and silk. These fabrics will not only feel amazing to your skin, but will also be none-toxic and none-allergenic. Unlike commercial synthetic fabrics, these natural fabrics are also more breathable, and do not trap heat and moisture. This means that you will feel comfortable both in hot and cool temperatures, and sweat less.
One of the most attractive benefits of handmade clothing is that it can be custom made. Depending on the type of clothing and the company that makes it, pieces can be tailored to your measurements, you can choose your own colors and patterns, add writing, and do a variety of other things to make a piece truly your own. Moreover, handmade clothing and accessories such as scarves make excellent gifts for people who would like something special and more personal.
Why does handmade clothing cost more than many commercial brands?
Handmade clothing is more expensive primarily due to the labor intensive nature of the process. Taking automated processes out of the equation of clothing production, means that everything from design, to coloring to sawing is made by human hands. Therefore this process becomes much more difficult and time consuming. Also, many handmade, Eco-friendly clothing brands choose to use fabrics produced in environmentally safe ways, which also cost more than commercial fabrics. If they choose to outsource part of their production, they pay higher prices for labor to make sure that there are no environmental, or human rights violations in the process. Finally, some handmade clothing, such as wearable art pieces, may cost more because of its unique and exclusive design.
About the Author
Aleksandr Biyevetskiy is an avid proponent of green building technology for residential and commercial construction, and a big fan of sensible sustainability for businesses, government, and society. Alex also maintains a personal blog, in which he covers a variety of concurrent/relevant topics at www.Tampile.com/Blog.

Connect with Alex on Google Plus:
Follow Aleksandr Biyevetskiy on Google Plus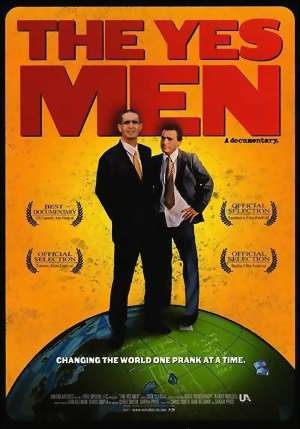 Dow pays "strategic intelligence" firm to spy on Yes Men and grassroots activists. Takeaway: movement is on the right track!
WikiLeaks begins to publish today over five million e-mails obtained by Anonymous from "global intelligence" company Stratfor. The emails, which reveal everything from sinister spy tactics to an insider trading scheme with Goldman Sachs (see below), also include several discussions of the Yes Men and Bhopal activists. (Bhopal activists seek redress for the 1984 Dow Chemical/Union Carbide gas disaster in Bhopal, India, that led to thousands of deaths, injuries in more than half a million people, and lasting environmental damage.)
Many of the Bhopal-related emails, addressed from Stratfor to Dow and Union Carbide public relations directors, reveal concern that, in the lead-up to the 25th anniversary of the Bhopal disaster, the Bhopal issue might be expanded into an effective systemic critique of corporate rule, and speculate at length about why this hasn't yet happened—providing a fascinating window onto what at least some corporate types fear most from activists.
"[Bhopal activists] have made a slight nod toward expanded activity, but never followed through on it—the idea of 'other Bhopals' that were the fault of Dow or others," mused Joseph de Feo, who is listed in one online source as a "Briefer" for Stratfor.
"Maybe the Yes Men were the pinnacle. They made an argument in their way on their terms—that this is a corporate problem and a part of the a [sic] larger whole," wrote Kathleen Morson, Stratfor's Director of Policy Analysis.
"With less than a month to go [until the 25th anniversary], you'd think that the major players—especially Amnesty—would have branched out from Bhopal to make a broader set of issues. I don't see any evidence of it," wrote Bart Mongoven, Stratfor's Vice President, in November 2004. "If they can't manage to use the 25th anniversary to broaden the issue, they probably won't be able to."
Mongoven even speculates on coordination between various activist campaigns that had nothing to do with each other. "The Chevron campaign [in Ecuador] is remarkably similar [to the Dow campaign] in its unrealistic demand. Is it a follow up or an admission that the first thrust failed? Am I missing a node of activity or a major campaign that is to come? Has the Dow campaign been more successful than I think?" It's almost as if Mongoven assumes the two campaigns were directed from the same central activist headquarters.
Just as Wall Street has at times let slip their fear of the Occupy Wall Street movement, these leaks seem to show that corporate power is most afraid of whatever reveals "the larger whole" and "broader issues," i.e. whatever brings systemic criminal behavior to light. "Systemic critique could lead to policy changes that would challenge corporate power and profits in a really major way," noted Joseph Huff-Hannon, recently-promoted Director of Policy Analysis for the Yes Lab.
Among the millions of other leaked Stratfor emails are some that reveal dubious financial practices, including an apparent insider trading scheme with Goldman Sachs Managing Director Shea Morenz, who joined Stratfor's board of directors and invested "substantially" more than $4 million in the scheme, called StratCap. "What StratCap will do is use our Stratfor's intelligence and analysis to trade in a range of geopolitical instruments," wrote Stratfor CEO George Friedman in September 2011. StratCap was designed through a complex offshore share structure to appear legally independent, but Friedman assured Stratfor staff otherwise: "Do not think of StratCap as an outside organisation. It will be integral… It will be useful to you… We are already working on mock portfolios and trades." (StratCap has been due to launch in 2012, though that could now change.)
Other emails show Stratfor techniques of a truly creepy Spy vs. Spy sort: "[Y]ou have to take control of him. Control means financial, sexual or psychological control," wrote CEO Friedman recently to an employee, Reva Bhalla, on how to exploit an Israeli intelligence informant providing information on Chavez's cancer. (Stratfor's "confidential intelligence services" clients include, besides Dow and Union Carbide, the US Department of Homeland Security, the US Marines, the US Defense Intelligence Agency, Lockheed Martin, Northrop Grumman, and Raytheon.)
Perhaps most entertainingly of all, the email trove reveals that Stratfor's "Confederation Partners"—an unethical alliance between Stratfor and a number of mainstream journalists—are referred to informally within Stratfor as its "Confed Fuck House." (Another discovery: Coca Cola was spying on PETA. More such gems are sure to surface as operatives sift through the 5.5 million emails.)
A number of the remaining Yes Men-related emails take the form of reports on public appearances by the Yes Men, such as one that describes one audience comprised of "art students on class assignments and free entertainment." Another notes that "The Yes Men tweeted about the US Chamber of Commerce 'plotting forged emails, documents to trick (AND smear) opponents,'" a reference to an apparent plot to discredit Chamber opponents using forged documents, as revealed when thousands of emails were recently leaked by Anonymous from cyber-security firm HB Gary. Yet another discusses Alessio Rastani, the Wall Street trader widely mistaken for Yes Man Andy Bichlbaum, who proclaimed, live on the BBC, that "governments don't rule the world, Goldman Sachs rules the world."
"Rastani was right," said the real Andy Bichlbaum five months later. "But it's now very clear that it doesn't have to be that way anymore."
The Yes Men and representatives from the Bhopal Medical Appeal will join Julian Assange of Wikileaks at a press conference at noon today, Feb. 27, at the Frontline Club in London.
« newer posts
|
older posts »