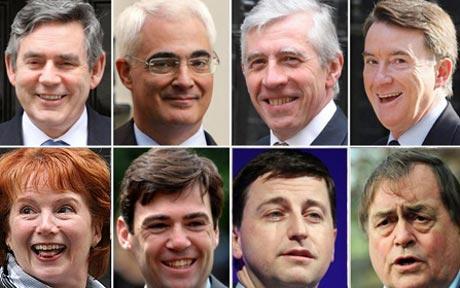 There is no place in my heart for the British MPs who have been found to have been raking off as much money as possible with which to feather their nests, clean their moats, swap their homes and, in essence, commit common fraud against the people who fund these expenses in the first place. The Daily Telegraph, and in particular Heather Brooke, have done a fine job exposing what, up until now, was merely a suspicion in the minds of the British public; but, as Heather says in the article, the real hero was whoever leaked the data to the newspaper. That person, we will probably never know the name of, and for that we should all be grateful because, as with the leaked documents that exposed the absurdity of the 45 minute Iraqi WMD claim extolled in Tony Blair's "Dodgy Dossier", the people who continue to leak documents — letting the public know at least a little about the purile machinations of the industrial machine — have to remain in a position where they can continue to do this.
That aside, the question on so many people's lips at the moment is: "How could they get away with this?" Simple; they played the system.
You see, Members of Parliament, Representatives, MEPs, Councillors, Mayors — everyone along the political spectrum who purport to represent you, may appear to be representing themselves, but in fact represent something far greater. Expenses are just a perk of the job; a mere wisp of the high life that keeps them in place so they can continue serving their true masters: the system itself.
While we have let ourselves get swept along on the tide of admonishment, our anger being whipped up by the frenzied media shouting machine, we are — as usual — being played with. As Noam Chomsky wrote in "Manufacturing Consent":
The mass media serve as a system for communicating messages and symbols to the general populace. It is their function too amuse, entertain, and inform, and to inculcate individuals with the values, beliefs and codes of behavior that will integrate them into the institutional structures of the larger society.
We are made to feel anger at certain MPs because it serves the agenda of the system. Perhaps, though, what started as a drive by the politically-motivated Daily Telegraph to oust the current UK Labour government (given that the system of expenses was presided over by New Labour for the last 12 years), has got out of control. Sycophantic statements by the leader of the opposition, David Cameron, that we must all feel "aggrieved" at the mishandling of expenses and that he is leading the drive for a better system, are hamfistedly leading into calls for an election; an election that the Conservative party would almost certainly win at this point in time. The Old Boys Network, led by the Daily Telegraph has spoken, and regime change is on the cards.
But there is more on the cards than that, because by exposing the details of over 200 MPs "fraudulent" (A.K.A. abusing a fraudulent system) claims, the orchestrated anger at the MPs, the Labour government, and the expenses system, is homing in on the entire "democratic" system of government. Some people are suggesting that maybe it is not Parliament that is at fault, but the system that gives gullible people the feeling of power, when they are merely pawns in a system that plays them in whatever way benefits it most.
You may well think that, but I couldn't possibly comment…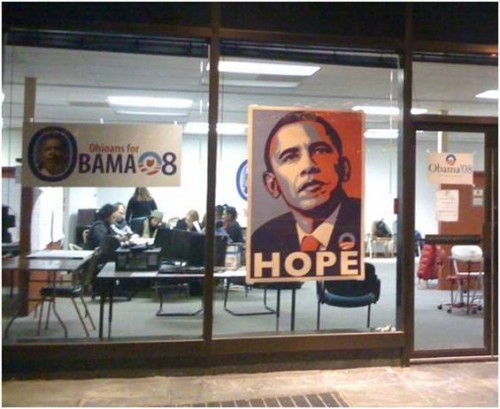 It's Inauguration Day, and there are likely to be upwards of two million people in Washington DC who have come especially to share the experience of the first black president in American history beginning his term of office: the vast majority of the attendees are there to support Barack Obama; some are there to oppose, and a small number might be giving the secret service something to do – but in the main it will be a swath of people, replicated across the nation everywhere from front rooms to bars to stadia, basically thinking the same thing.
"You have given us hope."
Take a look at this video. (Barack Obama: Hope in Davenport)
None of the change Obama speaks of is because of hope; it is because of the desire for change, the will to succeed, the tenacity to stick with a task until it is complete, and the refusal to delegate responsibility for something onto someone or something else. Hope is delegation of responsibility.
From my side of the Atlantic this "hope" agenda seems bizarre. Here is a man who has broken the glass ceiling in some ways; he is a pioneer in American political terms, but I really cannot see this as anything more than symbolism. The US President is the head of the least important arm of the governmental system, after the Judiciary and Congress; either of these other two arms can veto anything that the President attempts to put into place. The reason George Bush was able to go to war in Iraq, to keep "enemy non-combatants" in Guantanamo, to prevent the USA committing to greenhouse gas emissions reductions, to ensure the banking system could behave in whatever way it chose – was because the power to either side of the President made it possible. It just happened that Bush supported all of these policies; so GWB became a convenient scapegoat (and smokescreen) for the activities of the corporate machine that has only ever gained from the activities of the US government.
Obama is symbolically a threat to the system, but he can be easily bypassed via the Judiciary and especially Congress, which will become the home of unprecedented levels of corporate lobbying; from the arms industry, the oil industry, the motor industry, the lumber industry, the health industry, the chemical industry…
Have a listen to this clip, from a national BBC radio phone in. The two comments from UK callers are highly significant – this kind of thing rarely gets said on such a widely listened to show.
BBC Obama Debate : 20 January 2009
Yes, millions of people in the UK had "hope" that Tony Blair would make things wonderful. Almost everything got worse: Blair became a mouthpiece for the machine.
Contrast the UK callers with those from the USA who, once again, use the word "Hope". Keep hoping all you like, guys, sadly it ain't gonna make a shred of difference. Only action by individuals will change things; action by people who have realised hope only keeps you on the treadmill, always chasing the carrot being dangled in front of you until you either jump off the treadmill or keep running until you die.
Don't hope: Act!
Audio clip: Adobe Flash Player (version 9 or above) is required to play this audio clip. Download the latest version here. You also need to have JavaScript enabled in your browser.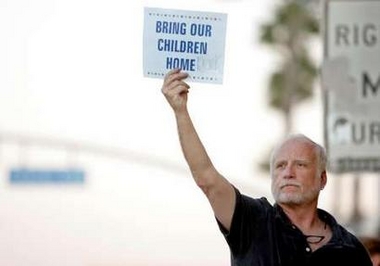 For the last week I have been going to bed really late, partly because I have been rewriting bits of my book, but mainly because the rest of my family have gone on holiday with my mother-in-law and I've just forgotten to go to bed. Conveniently, it's given me a chance to listen to selected Democratic Convention speeches on the radio – being about 8 hours ahead, interesting things don't start happening in the UK until about 2am.
Following a fairly predictable, rabble-rousing speech by Al Gore — nothing wrong with it, just that not being partisan in any way I find it difficult to get excited about anything in politics except, perhaps, when a politician makes a complete ass of themselves — the commentator on BBC Five Live continued his conversation with Richard Dreyfuss. What transpired may have been heard before by American listeners — maybe not — but to hear it coming in the context of a slick, well-managed political rally was a joy to hear!
See what you think…
richard Dreyfuss Talks About The Last 8 Years
Now that's more like it.
Audio clip: Adobe Flash Player (version 9 or above) is required to play this audio clip. Download the latest version here. You also need to have JavaScript enabled in your browser.
I really like Dennis Kucinich, I voted for him last time, I will vote for him again this time. He is the only candidate that really lines up with me on almost every issue. Given my world view I would be foolish to vote for anyone else. I could go on and on about how great this strange little man is, but I figure I would let him speak for himself.
On Health Care
On Immigration
On Peace
much more after the jump
Read the rest of Some Of The Many Reasons I Support Dennis Kucinich
Take one British appeal court judge with time on his hands, add a police force that already has the largest DNA database in Europe, mix in some American-style biometric coercion and, finally, invite an excited media to listen to some far-fetched idea that surely, surely could never come true. What do you get? Another wedge hammered into the already widening cracks of our human rights.
I cannot be certain, but this story sounds like something that the current UK government – and certainly the US, Russian, Indian and Chinese governments – would be more than happy to get into the open. It is a simple form of haggling: get an authority figure to make a controversial statement, with an idea that is going to be initially rejected, and then just stand back and wait.
After a while people will have ostensibly forgotten that someone suggested an entire country's population, along with every single visitor to that country, would have to have their DNA forcibly removed and stored. But then someone, in a couple of years time, comes along with the idea that anyone wishing to take out life insurance or perhaps have a driving licence would have to submit a DNA sample for "legal" reasons. That amounts to almost the entire population of the country, but it's "voluntary", so how many people will really object to this uncontentious piece of legislation?
Read the rest of DNA Is Not Public Property
older posts »