In my last post, I have explained some of the green benefits of commercial modular construction, and its relevance in terms of providing an easy and sustainable solution for building energy efficient & Eco-friendly schools buildings, business offices, and healthcare facilities. In today's post, I would like to explore green home building as it pertains to the construction of new homes in the US. But fist, I would like to examine the current state of the real estate market, which greatly influences the demand for new housing construction, and renovation of the existing homes.
Current State of the US Real Estate Market
Although, we are still suffering from numerous consequences of the housing bubble including declining real estate values, and people being on a fence about purchasing new homes, the need for new housing is still there, and will continue to grow. It is estimated that we need about a million and a half of new homes built annually in order to keep up with the population growth in the US. This may become true once the housing market stabilizes.
Currently there are over two million of unsold homes in the inventory. It would take roughly about 6 months to sell them. Distressed – foreclosed homes account for about a third of all the existing home sales. These homes sell at great discounts, but will require a significant amount of reconditioning and home remodeling work done in order to bring them back to shape.
Because the inventory of homes for sale is constantly being replenished due to new homes and foreclosed homes coming onto the market, it remains unclear how long it will take to fully clear/sell the back log in the inventory of unsold homes. What is clear though, is that the number of unsold homes is gradually shrinking, but the real estate prices still continue to fall, and this trend may continue for a while. This is one of the reasons why many potential buyers are still wary of purchasing a new home.

The up trend in existing home sales
"But existing home sales have increased by 13 per cent over the past six months and by 38 per cent from their low in mid-2010, so there's clearly an underlying recovery in place."
Current New Home Building Rate
The annual new home building rate is currently at about 700,000 new homes being built per year in the US. It is plausible to predict that this rate will continue to increase once the real estate market stabilizes. No one can tell exactly when this is going to happen, but the current new home building trend is positive.
Green Home Builders are in demand by Environmentally Conscious Consumers
Many large and small home builders are now building green and energy efficient homes designed to be energy efficient, Eco-friendly and cost-effective for new homeowners.
Energy Efficient Home Certification Programs
Energy Star Qualified New Homes
If you are aiming for living in an energy efficient and Eco-friendly home that provides energy savings to you as a homeowner, and has a significantly lower carbon footprint compared conventionally constructed homes, then look for energy star certified new homes featuring all of the following:
Properly Insulated and well Sealed Home – the level of insulation in your new home must be adequate, and it must be properly installed. This will make your home more air-tight and better insulated from unwanted heat gain or loss. This will also reduce the load on your HVAC systems, which will result energy savings for you as a homeowner and will also benefit your community.
Dual-Pane Energy Star qualified Windows help prevent heat from entering the home via sunlight through the window, and cool air from escaping a home. These windows will help reduce your overall utility costs.
Energy Star qualified HVAC Systems – this one is pretty obvious, your energy star qualified home will have Energy Star certified heating and cooling equipment installed in it.
Energy Efficient Products & Light Fixtures – Energy Star certified homes will have environmentally-friendly products and fixtures including energy efficient lighting options such as CFLs, and LEDs integrated in it.
Green Home Building LEED Certification Program
The US Green Building Council has a stringent set of standards that a home builder must meet in order to earn LEED ("Leadership in Energy and Environmental Design") certification credits for their newly built homes.
LEED credits are awarded to homes that meet a certain standard for energy and water efficiency, its indoor air quality, the sustainability of building practices used in its construction, and the impact of the construction on the surrounding community and environment. Builders submit particular projects to the LEED board for review, which then certifies projects that meet their exceedingly stringent standards. The program maintains a list of all new home projects that have achieved LEED Certification on their website.

List of References
http://www.energystar.gov/index.cfm?c=new_homes.hm_index
http://www.newhomessection.com/blog/green-building-certification-programs/2011/02/09/
About the Author

Aleksandr Biyevetskiy is an avid proponent of green building technology for residential and commercial construction, and sensible sustainability for business, government, and society. Some of the topics that he passionately writes about include (among other things) cool metal roofing, and environmentally-friendly PVC roofing systems for residential and commercial flat and lower slope roofs. Alex also maintains a personal blog in which he covers a variety of concurrent/relevant topics at www.tampile.com/blog/.
Connect with Alex on Google Plus: Join me on Google+
Black Friday is an event of pure commercialism that occurs in the USA once a year. Although not originally named for this reason, it now signifies the time of year when retailers typically move from being "in the red" to being "in the black" due to the increase in material consumption. In practical terms it is the start of the pre-Christmas shopping season and used as a trigger to get shoppers buying goods they would not otherwise consider buying, ringing up huge debts on their credit cards and adopting a pattern of frenzied consumer activity that sometimes culminates in violence in order to obtain those precious Black Friday Bargains. The extent to which this normalises otherwise absurd behaviour – making the purchase of superfluous things appear routine – is quite extraordinary. If we consider civilized humans in the USA as de facto Consumers, then Black Friday takes this up another level, to the point at which "normal" consumer behaviour appears conservative.
Undermining Black Friday can seem in one sense to be a point solution, attacking something that is exceptional rather than a normal facet of civilized society, but if it is possible to deal with something so discrete then it may provide some very useful ammunition for dealing with the general problem of the Human as Consumer.
Black Friday is predicated on good communications. The "bargains" offered are generally not particularly good, and are always limited in number – partly to maintain the sense of urgency, but also because retailers are not stupid and have no intention of making a loss on any day of the year. Here's a partial run down from a NYDailyNews article:
MACY'S
Deals from 4 a.m., with closing times varying by store.
Doorbuster deals for the earliest customers and free shipping at Macys.com for or-ders of at least $99. Men's Timberland puffer jacket, $34.99; women's puffer jacket from Style & Co., $24.99. Girls' boots from Steve Madden and Madden Girl, $39.99.

FOREVER 21
Deals from 8 a.m. to 2 a.m. (Times Square location).
Customers who spend $40 and over will receive a special gift with purchase — a locket with lip gloss inside (limited quantities, while supplies last.) Select items $3-$12. Buy one get one free all apparel markdowns.

KMART
Deals from 6 a.m. to 9 p.m. Thanksgiving Day; 5 a.m. to 11 p.m. Friday.
Doorbusters (like a woman's peacoat, $19.99), last for only six hours. Select board games will go for $5. A Craftsman C3 drill/drive is $49.99 and a 42-inch Zenith flat-screen is $399.99.
See? It's crap. Which is why the communication of Black Friday as something that is appar-ently exceptional is so important; and it has really worked such that retailers no longer have to advertise their deals – they just wait for the queues to appear at the allotted time and hand out flyers as people rush the store doors to get whatever might be reduced. This is indeed a masterful piece of cultural manipulation.
Dealing with this can take many forms, and such is the importance of undermining communications that I've provided a list of the different approaches that you might want to consider as an Underminer, and briefly how this might be applied to Black Friday:
1. Stopping the message: Making sure it isn't originated at all, or at least stopped at source before it can be propagated in any way, e.g. jamming the printing presses that produce the flyers; socially engineering employees to prevent a retailer's Black Friday strategy from being written.
2. Blocking the message: Preventing communications from being completed in some way, e.g. intercepting the delivery of flyers to stores; taking down hoardings near to stores.
3. Reversing the message: Communicating something that is the reverse of what the originator intended, e.g. a fake Black Friday Facebook page that suddenly cancels the event; press releases to radio stations from retailers saying how damaging Black Friday is to the planet.
4. Subverting or parodying the message: Communicating something that alters the sense of the message, often in a humourous way, e.g. creating a "Black Friday" event for the Amazon Rainforest where all trees are free to the first 1000 loggers; "subvertising" hoardings to show the true impact of consumption on child workers.
5. Amplifying the message: Changing the message to such an extent that it becomes unbelievable (a form of subversion) or, at best, causes problems for the retailer, e.g. creating a Black Friday website that advertises items as free; acting as a company spokesperson saying on radio that Black Friday deals are to be extended indefinitely.
Notice that none of these actually prevent the target of the message from getting to the stores. The idea here is to undermine the means by which human behaviour is altered to fit the industrial model. By impeding access to the stores you are doing something quite different which will be described later on in the book.
None of these ideas on their own is going to be singularly effective, for instance only stopping one batch of flyers amongst a blizzard of paper, but this is a team effort even if in isolation. That sounds strange, but remember the feedback loop: if only a few people start undermining in a methodological and effective manner then it clears the way for more undermining to take place via the people who have been reconnected through the efforts of you and the loose band of individuals who happen to be doing similar things at the same time. So it's worth doing, providing it is the right thing.
This is an, as yet, unpublished extract from the book "Underminers: A Practical Guide for Radical Change" by Keith Farnish, available to read for free at www.underminers.org.
There is a fantastic NGO here in Boston that works with Haiti, AIDG, we have highlighted their fantastic work in the past, but they need your help. They are knowledgeable, and effective, and money sent to them is money well spent.
———–
Dear AIDG Supporters,
At approximately 4:55 pm Eastern on Tuesday Port Au Prince experienced a magnitude 7.0 earthquake, with aftershocks of 5.9 and 5.7. There is widespread damage to infrastructure with numerous collapsed buildings. It is anticipated there will be a high casualty rate
Additional photos can be found here: twitter.com/photomorel
Here is what we have learned:
The National Palace has collapsed (eyewitness photo)
The UN headquarters has been seriously damaged (source: UN)
The Hotel Montana has sustained collapse with 200 missing (source: associated press france)
A Hospital has collapsed (source:NYtimes)
We will provide more information by twitter. www.twitter.com/aidg and our blog www.aidg.org/blog as it becomes available.
We are currently developing opportunities for AIDG to aid in reconstruction with the help of partners. We will make another announcement on this shortly.
As you all know we are a small organization. We require some basic additional budget resources immediately to help run an assessment that will determine this longer term response aimed at infrastructure and reconstruction. If possible mail checks to:
AIDG
P.O. Box 104
Weston, MA 02493
We will actually receive these funds faster than online donations. We will be running a larger campaign in concert with our reconstruction announcement.
For those wishing to have an immediate direct impact on populations in Port Au Prince we are recommending supporting the medical response teams of Partners In Health. www.pih.org They are working with a field hospital set up by the UNDP that immediately needs pain meds, bandages and other medical supplies.
We ask you all to hold Haiti in your hearts and prayers as this tragedy unfolds.
Sincerely,
Peter Haas
Executive Director, AIDG
Remember that date, because in the future hundreds of thousands of people who took part in thousands of events worldwide will look back and say to themselves: "Why did I think that would do any good?"
Those thousands upon thousands of people are not the people I am blaming for thinking that by marching, letter writing, lobbying, petitioning and otherwise taking part in all sorts of conventional "actions" great changes would begin to take place. No, I have no problem with those people because, quite frankly, what else are they supposed to do? After all, the environmental groups, writers and high-profile campaigners that are regarded as the leaders of the "environmental movement" (sorry for all the quotes) told them that's what they needed to do — and promised so much. To quote the website largely responsible for this most recent phenomenon:
To tackle climate change we need to move quickly, and we need to act in unison—and 2009 will be an absolutely crucial year. This December, world leaders will meet in Copenhagen, Denmark to craft a new global treaty on cutting emissions. The problem is, the treaty currently on the table doesn't meet the severity of the climate crisis—it doesn't pass the 350 test.

In order to unite the public, media, and our political leaders behind the 350 goal, we're harnessing the power of the internet to coordinate a planetary day of action on October 24, 2009. We hope to have actions at hundreds of iconic places around the world – from the Taj Mahal to the Great Barrier Reef to your community – and clear message to world leaders: the solutions to climate change must be equitable, they must be grounded in science, and they must meet the scale of the crisis.

If an international grassroots movement holds our leaders accountable to the latest climate science, we can start the global transformation we so desperately need.
To take this at face value, it would be inconceivable to think that by taking thousands of photos and getting them into the media, these leaders (our leaders, we are told) would not make sufficient changes in policy to bring atmospheric carbon dioxide down to that critical figure of 350 parts per million. Why would you think any other way — these people told you it would be enough:
Bill McKibben
Rajendra Pachauri
Vandana Shiva
Abp. Desmond Tutu
Dr. James Hansen
Liz Thomson
Pres. Mohamed Nasheed
Bianca Jagger
David Suzuki
Van Jones
George Monbiot
Sheila Watt-Cloutier
Will Steger
Barbara Kingsolver
Hermann Scheer
Alex Steffen
Mathis Wackernagel
Colin Beavan
Dr. Karl-Henrik Robèrt
Homero Aridjis
Paul Loeb
Deepa Gupta
Ross Gelbspan
Keibo Oiwa
Claudio Angelo
Thomas Homer-Dixon
Bo Ekman
Bulu Imam
Well, perhaps not those precise words, for in the world of soundbites and voxpops, it's very easy to get carried away and lend your name to something simply because it seems like a good thing to do.
"If humanity wishes to preserve a planet similar to that on which civilization developed and to which life on Earth is adapted, paleoclimate evidence and ongoing climate change suggest that CO2 will need to be reduced from its current 385 ppm to at most 350 ppm."
That's James Hansen, quoted on www.350.org. Where did he say that by taking photos and getting them on the agendas of political high-ups the problem would be consigned to history? It wouldn't be too strong to suggest that some of these people have been duped by 350.org, and that the people behind the campaign are so deluded by their own concept of "action" that they couldn't possibly imagine that anyone would think anything different.
I'm not making this up; here is an exchange from way back in May 2008, when the group was first set up, and I found their MySpace page:
From: Keith
Date: May 28, 2008 4:33 AM

Hi 350 (or rather sub-350)

Glad to see someone taking a realistic look at things. I wrote a short article recently on The Sietch, which you might like to look at, based around this subject:

http://www.blog.thesietch.org/2008/04/03/climate-stability-we-have-already-passed-the-limit-time-to-go-in-reverse/

Keep up the good work, and if you have any radical (not symbolic) ideas for "things to do" then let me know.

keith@theearthblog.org

Best

Keith
Keith,

Thanks for the note. Something radical (not symbolic) that you can do is raise awareness in your community by holding a 350 event, and then make sure everybody calls their elected leaders asking them to push for legislation that has strong enough carbon cuts to get to 350 ppm.

Best,

Phil Aroneanu
350. org
At the time I had nearly completed writing my book, and had come to understand very clearly the huge gulf between the effectiveness of Symbolic and Non-Symbolic actions. Phil's response demonstrated a level of delusion I had not come across since that realisation: he really thought that by holding an event and appealing to "elected leaders" the 100% cuts in industrial nations' emissions necessary by 2030 (or earlier) would happen. He really did.
Dear Phil

I need to take this discussion off MySpace, as I think your response (see below) has doomed any chance of 350.org working, and you need to know this as soon as possible.

"Something radical (not symbolic) that you can do is raise awareness in your community by holding a 350 event, and then make sure everybody calls their elected leaders asking them to push for legislation that has strong enough carbon cuts to get to 350 ppm."

Could you please explain in what way doing exactly the same thing that has repeatedly failed in the past to achieve even modest cuts in emissions is going to achieve the 100% cut required to return to 350ppm? Could you please explain how "holding a 350 event" is radical?

I really thought 350.org was the cusp of something different, yet you still are still trying to convince people that "their elected leaders" will do anything that turns its back on the existing consumer culture (a.k.a. Culture of Maximum Harm) — the very culture these "elected leaders" and the brainwashed public are convinced is the only way to live.

I wish you well with your campaign: I don't want to say it will fail, but it will. If you want to know how to actually get the carbon levels down adequately then the non-technological, non-political, non-symbolic answers are out there — I have some of them, as do a number of other people who have been ostracised by the environmental mainstream: you only have to ask. Bill McKibben was *almost* there about three-quarters of the way through "The End of Nature" then he seemed to lose his nerve, and has deradicalised considerably in the last few years. The environmental movement has singularly failed to address the root cause of the problem, largely because the environmental movement is a big part of the problem.

Please read this quote from my book (www.amatterofscale.com) and then maybe you will start to understand:

—– Start of quote —–

So, go and protest, make some noise, wave some banners, sign a petition: just make sure you stay within the law. I mean it – protest of some form or another is permitted in most nations, but the severity and the type of protest allowed depends in the legislation that is in place; both standing legislation and the widely used "state of emergency" which, in fact is simply an extension of the existing laws. As the Zimbabweans ponder their electoral fate, the Mugabe regime has imposed "emergency" laws to prevent any form of gathering that may threaten the government. What the Mugabe regime knows only too well is that in Zimbabwe, as with many other African, South American and Asian states, protest often takes an entirely different form to the type of protest the people of the industrial West have become accustomed too. The Mugabe regime know that real protest is capable of overthrowing governments; whereas in the USA, for instance, it almost goes without saying that protest will lead to nothing more than a warm feeling in the hearts of those taking part:

One will find hundreds, sometimes thousands, assembled in an orderly fashion, listening to selected speakers calling for an end to this or that aspect of lethal state activity, carrying signs "demanding" the same thing.and – typically – the whole thing is quietly disbanded with exhortations to the assembled to "keep working" on the matter and to please sign a petition.

Throughout the whole charade it will be noticed that the state is represented by a uniformed police presence keeping a discreet distance and not interfering with the activities. And why should they? The organizers will have gone through "proper channels" to obtain permits. Surrounding the larger mass of demonstrators can be seen others.their function is to ensure the demonstrators remain "responsible," not deviating from the state-sanctioned plan of protest.[i]

Laughable, isn't it, that such a well controlled event – and this is the way every official rally I have ever been on works – should be considered a "protest" by the organisers? The laws in each country are tailored to suit the appetite of the population for change: a country full of people that want to fight for change needs to be kept tightly controlled; a country full of catatonic, drip-fed consumers can march all they like, be given a well-controlled soapbox on TV – and the voltage on the tasers can be turned right down.

That is, unless someone decides to break the law.

….

Every day, in all sorts of ways, we hand over the responsibility of our actions to other parties. We entrust religious leaders to act as proxy supreme beings, to give us blessings and pray for the delivery of our souls and, as is becoming more common, the protection of the natural environment. We entrust politicians to justly run districts, states, countries, the whole planet, on our behalf, and deliver whatever is in their jurisdiction from whatever evils we have asked them to deal with. We ask the heads of corporations to use profits wisely, to provide fair wages, allow union representation and listen to their staff and respond appropriately – we ask them not to destroy the planet. We ask environmental organisations to look after the planet on our behalf, to lobby fiercely and petition prudently, to give us a world worth living in.

We are guilty of a mass dereliction of responsibility.

When we vote we hope the politicians will do the right thing after they have been elected. When we buy a product from a company, we hope that company are acting in the best interests of everyone and every thing they impact. When we sign a petition, go on a protest march or write a letter, we hope that it will change things for the better. But it is never that simple.

Voters vote for different things: your hope that a politician will increase pollution controls will be running counter to the hope of another voter that pollution controls will be weakened. Your entrustment of a company that they will act ethically runs contrary to the basic needs of a shareholder in that same company, that demands an increase in profits, which requires poorer labour standards, increased use of natural resources, corner cutting and cost slashing across the board. Your petition or protest march may give you hope that something will change when in fact you have simply channelled your anger and concern into a symbolic action that threatens not a single media executive, company director or head of state. You innocently believed that right would out simply because you placed your demands on the wings of dear hope.

When we stop hoping for external assistance, when we stop hoping that the awful situation we're in will somehow resolve itself, when we stop hoping the situation will somehow not get worse, then we are finally free – truly free – to honestly start working to thoroughly resolve it. When hope dies, action begins.[ii]

——————————————————————————–

[i] Ward Churchill, "Pacifism As Pathology", AK Press, 2007.
[ii] Derrick Jensen, "Endgame Volume I: The Problem Of Civilization", Seven Stories Press, 2006.

—– End of quote —–

Your campaign seems to be based on the hope that something magical will change through holding "events" and lobbying politicians and corporations to change. This approach has pointedly failed for the last 40 years, and yet continues because it feels like something is being done, even while, all the time, the emissions keep going up. There is not one shred of evidence to suggest such an approach will ever work. The point is, emissions will keep going up all the time industrial civilization owns humanity.

I don't expect you to understand, though, just as 99% of people brainwashed by this culture do not understand. The answers do not lie within the system, the answers lie within ourselves — people who may be addicted to the system but are still individuals who can decide to step out of the toxic river, and maybe knock out a few shopping malls, power plants and TV stations as they go.

Yours in desperate times

Keith Farnish
keith@theearthblog.org
www.theearthblog.org
www.sub350.org
He never did respond. I didn't expect him too.
If you are planning to go to a 350.org event, then please go, but don't go expecting the group's aims to change anything: go with a view to helping people understand that only by rejecting the system that the group's organisers are still pandering to, can the atmospheric carbon levels go below 350 parts per million. Either that, or the Earth will reject humanity.
———-
This was taken from The Unsuitablog. Keith Farnish is author of "Time's Up! An Uncivilized Solution To A Global Crisis."
.
.
.
EDIT: Have amended the title because, as we all know, even 350ppm isn't low enough, and I wouldn't want to be responsible for giving anyone a false sense of security.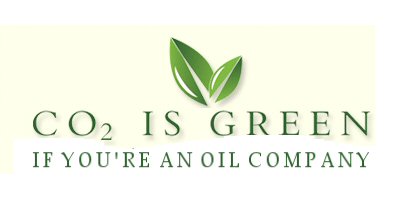 The Copenhagen climate change conference is coming and, quite frankly, I don't expect it to change a thing: the focus will still be on ensuring economic growth in the face of a heating Earth, and most of the money pledged will go into building walls (both metaphorical and actual) to make people feel like they are being protected from the striking changes in environmental conditions expected when the full impact of climate change starts to hit us. If anything is agreed then it won't be anything like enough to even slow down the impact of climate change, let alone stop it — as leaders in a world dominated by consumption and industrial might, the decision makers at Copenhagen can either say goodbye to power and the way of life they have become accustomed to; or they can make us all think everything is going to be fine in their hands.
That's my position, and it isn't going to change: you have my word. On the other hand, there are an increasing number of good people who really do want to change the way that they live; oridinary people who are growing increasingly restless and just need a bit of help to guide them down the road out of the industrial, consuming way of life. These are the people that the latest climate change denial groups, CO2 Is Green and Plants Need CO2, are determined to push back into the wheels of the machine.
Both of them are fronted by H. Leighton Steward, a geologist and wetland geographer who has taken a recent interest in denying the science of climate change (remember, even the conservative IPCC are more than 90% sure that [civilized] humans are behind the suddenly changing climate). He has the following biography (my emphasis):
Leighton Steward is a geologist, environmentalist, author, and retired energy industry executive. He has written about the reasons for the loss of much of the Mississippi River delta (Louisiana's National Treasure) and has given advice on how the nation can achieve "no net loss" of wetlands in the future; advice that has been accepted by the EPA and U. S. Corps of Engineers. Leighton was lead author on a book about nutrition and health (Sugar Busters) that gave advice on how to lose weight and prevent and or treat diabetes. The book became a #1 New York Times Best seller for sixteen weeks and made a significant contribution to the changes that have occurred regarding the availability of no-sugar-added, higher fiber, and low-glycemic products in the super markets. More recently, he has written a book (Fire, Ice and Paradise) that is an endeavor to educate the non-scientist about the many causes of global climate change so that the reader will be better prepared to understand what they hear, see, and read about in the media and from the politicians. In recognition of his many environmental efforts, Leighton has received numerous environmental awards, including the regional EPA Administrator's Award for environmental excellence.

He is Chairman of the Board of The Institute for the Study of Earth and Man at SMU, was Chairman of the National Wetlands Coalition, and was twice Chairman of the Audubon Nature Institute. Leighton currently serves on the boards or boards of visitors of the M. D. Anderson Cancer Center, EOG Resources, The Buffalo Bill Historical Center, the Southwest Research Institute, and is an emeritus member of the Tulane University board.

Leighton's current interest lies in helping to educate the general public and the politicians about the tremendous benefits of carbon dioxide (CO2) as it relates to the plant and animal kingdoms and their related ecosystems and habitats, and the general health of humanity.
That biography, taken from the site, "Plants Need CO2" conveniently forgets to mention a few key things, which are elucidated so well by this more objective version, from the Forbes website:
————————————————————
H. Leighton Steward
Director
EOG Resources, Incorporated
Houston , TX
Sector: BASIC MATERIALS / Independent Oil & Gas
74 Years Old
Mr. Steward is author-partner of Sugar Busters, LLC, a provider of seminars, books and products related to helping people follow a healthy and nutritious lifestyle. He retired from Burlington Resources, Inc., an oil and gas exploration, production and development company, in 2000, where he had served as Vice Chairman since 1997. Mr. Steward is former Chairman of the U.S. Oil and Gas Association and the Natural Gas Supply Association, and is currently an honorary director of the American Petroleum Institute.
————————————————————
Isn't it strange that he missed out so many things that would link him to the oil and gas industry so intimately; aspecially the API which is one of the most active climate change denial advocacy groups in the world, and whose 1998 Global Science Communications Plan was leaked to DeSmogBlog. Among the explosive statements contained in this pro-oil plan were the following words:
Unless "climate change" becomes a non-issue, meaning that the Kyoto proposal is defeated and there are no further initiatives to thwart the threat of climate change, there may be no moment when we can declare victory for our efforts. It will be necessary to establish measurements for the science effort to track progress towards achieving the goal and strategic success.
"Victory" was essentially to be achieved when the public were utterly confused about the realities of climate change, and thus could be manipulated to support the views of the oil and gas industry — the "strategic success".
H. Leighton Steward is a director of this organisation, yet he describes himself as an "environmentalist".

Given the rather inauspicious motives of the two groups, CO2 Is Green and Plants Need CO2 it's clear that they are dangerous. I encourage you to spend a little time navigating the sites and seeing exactly how much peer-reviewed science they quote in defence of their position: you will find none. What you will find are lots of former oil cronies and PR companies employed by the oil and gas industry. One of these PR companies is The Patriot Group, whose Principal, Ryan Gravatt has set up a Facebook Group on behalf of Plants Need CO2.
In fact, Facebook is a major part of the efforts of these groups: the CO2 Is Green Facebook Group is rather slick, and has been expertly managed so that "discussions" are filtered to different tabs, and "fans" are banned from posting should they say anything too challenging.
This is where you come in. In order to counter the toxic messages these groups are putting around (remember, they use no objective science and are funded by the oil industry), there are two really good things you could do:
1) Repost the videos and links to their web sites with a clear message that these groups are a complete joke and are surely hoaxes because they are so laughable. Make the same kinds of comments on their YouTube videos and channels:

http://www.youtube.com/user/co2isgreen
http://www.youtube.com/user/plantsneedco2
2) Join the Facebook groups and cause havoc. Post contrary comments and links (if you are allowed to) everywhere:
CO2 Is Green: http://www.facebook.com/pages/CO2-is-Green/129006936661
Plants Need CO2: http://www.facebook.com/group.php?gid=115687686620
Have fun!
.
Keith Farnish is an environmental blogger and campaigner who has written a book which might help fix this mess, called "Time's Up! An Uncivilized Solution To A Global Crisis."
older posts »