Making your home more energy efficient and green, will not only allow you to make a positive contribution towards a better and healthier environment, but it will also provide you with tangible financial savings and improved comfort in your home. There are a great deal of Eco-friendly home improvements that you can do inside your house, but a one simple place to start with is home lighting, which represents about 20 percent of your home's electricity bill. You can make your lighting more energy efficient with little time, and minimal costs, by replacing your conventional light bulbs with energy efficient ones, such as LEDs (Light Emitting Diodes), or CFLs (compact fluorescent lamps).
Both of these products have earned their Energy Star Ratings, and you can buy either one, depending on your personal household needs and preferences. Currently CFLs cost less than LEDs and both can be purchased at local hardware stores. Imagine that if every American made this simple switch, we would collectively save about $600 million in annual energy costs, and prevent 9 billion pounds of greenhouse gas emissions per year!
What is the Energy Star Rating?
When a product earns an Energy Star Rating, it means that the product meets strict guidelines set forth by the US Environmental Protection Agency. To qualify, the product must deliver exceptional features, performance and comfort for consumers, while also utilizing less energy. The ultimate goal of products with this rating is to reduce greenhouse gas emissions, and other pollutants caused by the inefficient use of energy.
What are CFL Lights?
CFL lights, also known as fluorescent lights, are small, energy efficient, produce better light, and are available in a variety of sizes, shapes and colors. They use advanced technology to produce light, which is different from conventional incandescent lighting. In a CFL, electric current is driven through a tube that contains argon an mercury vapor. Combined, they generate invisible ultraviolet light that excites a fluorescent coating (phosphor) on the inside of the tube, which then emits visible light. Because of this process, CFLs take a little longer to become fully lit (30 seconds-3 minutes).
What are the benefits of CFLs?
1. Last 10 times longer than conventional lights
2. Produce 75% less heat, helping you save on cooling costs.
3. Use 75% less energy than conventional lights to produce the same amount of light
4. Save about $30 dollars on electricity costs over their lifetime.
Different Types of CFL Lights
Spiral Bulbs
Spiral bulbs are the most popular type of CFL lights and can replace almost any conventional light bulb in your house. They can be used in wall scones, pendant fixtures, ceiling fans, as well as floor and table lamps. They provide just as much as light a conventional bulbs, but use less energy. Spirals are available in a variety of colors such as soft white, daylight, natural light, allowing you to create the mood that you prefer. There are spirals for dimmers and three-way switches.
In 2007, Americans saved $1.5 billion by switching to CFLs, and helped the environment by removing as much greenhouse gas pollution as planting 2.85 million acres of trees would.
Covered A Shape Bulbs
These CFL bulbs are a favorite among many consumers since they combine the efficiency of the spiral bulbs with the look and feel of incandescent lights. If you don't like the look of spirals, A shaped bulbs are the way to go. They can be used in ceiling fans, pendant fixtures, and in floor and table lamps.
Globe Bulbs
Globe bulbs are essentially spiral bulbs with a decorative cover. Their ideal place of use is in places where you can see them such as in bathroom vanity bars and ceiling pendants.
Tubed Bulbs
Tubed bulbs are straight versions of the spirals. They work well in lamps that have slender covers, such as wall scones, but can also be used in floor and table lamps.
Candle Bulbs
If you love decorative light fixtures where you can see a light bulb, candle CFL bulbs are a great option. Moreover, their sleek shapes allow you to use them in more narrow fixtures where a globe bulb will not fit.
Indoor Bulbs
Indoor CFLs are specifically designed to direct light out of the fixture, as well as to withstand the heat that builds up inside of them. Consequently, they are best used in recessed ceiling lights, and in ceiling fans.
3-way and dimmable CFLs
If you have fixtures and lamps with dimmer switches, you need to make sure that you read the labels on the package and purchase dimmable CFL lights. These bulbs maintain light color more consistently than incandescent bulbs, and dim 10-40% of their original brightness. Similarly if you have fixtures, or lamps with three-way switches, you need to buy special three-way CFL bulbs. Both types of bulbs come in a Soft White color. All of the CFL light bulb types are available in a 3-way and dimmer versions.
Environmental Downside of CFLs
The only downside to CFLs, is the fact that they contain mercury, and thus require proper recycling procedures. As homeowner, you can simply return your old CFls to the store where you bought them, and they will take care of the recycling process for you.
What are LED Lights?
LEDs (Light Emitting Diodes) are semiconductors that emit light when an electric current passes through them. Environmentally friendly LED lights are even more energy efficient than either traditional light bulbs, or CFLs. LEDs fit directly into an electrical circuit, and because they do not have a filament, and can last a long time without burning out. LEDs are best used in direct light situations such as recessed down lights, flashlights, and integrated light fixtures. They can come in a variety of colors including white light.
What are the benefits of LED lights?
1. LEDs are manufactured with an epoxy resin, which means that that they are highly durable and will not break, unlike a conventional bulbs, or a CFLs.
2. LEDs emit light in a specific direction, so they do not waste extra energy in the form of heat and light. By comparison, a CFL releases about 80% of its energy as heat.
3. LEDs do not get very hot, and require far less electric power than traditional light bulbs.
4. Unlike CFLs, LEDs do not contain toxic mercury.
5. LED light bulbs can last about 10 times longer than a CFLs.
References:
About the Author
Make Friends with Alex on Google Plus
Follow Alex on Blogger – Aleksandr Biyevetskiy is an avid proponent of green building technology for residential and commercial construction, and a big fan of sensible sustainability for business, government, and society. Some of the topics that Alex likes to write about include (among other things) residential and commercial metal roofing for homes and businesses, and environmentally friendly PVC roofing systems for flat and low slope roofs. Alex also maintains a personal blog, in which he covers a variety of concurrent topics at www.Tampile.com/blog/.
In my last post, I have explained some of the green benefits of commercial modular construction, and its relevance in terms of providing an easy and sustainable solution for building energy efficient & Eco-friendly schools buildings, business offices, and healthcare facilities. In today's post, I would like to explore green home building as it pertains to the construction of new homes in the US. But fist, I would like to examine the current state of the real estate market, which greatly influences the demand for new housing construction, and renovation of the existing homes.
Current State of the US Real Estate Market
Although, we are still suffering from numerous consequences of the housing bubble including declining real estate values, and people being on a fence about purchasing new homes, the need for new housing is still there, and will continue to grow. It is estimated that we need about a million and a half of new homes built annually in order to keep up with the population growth in the US. This may become true once the housing market stabilizes.
Currently there are over two million of unsold homes in the inventory. It would take roughly about 6 months to sell them. Distressed – foreclosed homes account for about a third of all the existing home sales. These homes sell at great discounts, but will require a significant amount of reconditioning and home remodeling work done in order to bring them back to shape.
Because the inventory of homes for sale is constantly being replenished due to new homes and foreclosed homes coming onto the market, it remains unclear how long it will take to fully clear/sell the back log in the inventory of unsold homes. What is clear though, is that the number of unsold homes is gradually shrinking, but the real estate prices still continue to fall, and this trend may continue for a while. This is one of the reasons why many potential buyers are still wary of purchasing a new home.

The up trend in existing home sales
"But existing home sales have increased by 13 per cent over the past six months and by 38 per cent from their low in mid-2010, so there's clearly an underlying recovery in place."
Current New Home Building Rate
The annual new home building rate is currently at about 700,000 new homes being built per year in the US. It is plausible to predict that this rate will continue to increase once the real estate market stabilizes. No one can tell exactly when this is going to happen, but the current new home building trend is positive.
Green Home Builders are in demand by Environmentally Conscious Consumers
Many large and small home builders are now building green and energy efficient homes designed to be energy efficient, Eco-friendly and cost-effective for new homeowners.
Energy Efficient Home Certification Programs
Energy Star Qualified New Homes
If you are aiming for living in an energy efficient and Eco-friendly home that provides energy savings to you as a homeowner, and has a significantly lower carbon footprint compared conventionally constructed homes, then look for energy star certified new homes featuring all of the following:
Properly Insulated and well Sealed Home – the level of insulation in your new home must be adequate, and it must be properly installed. This will make your home more air-tight and better insulated from unwanted heat gain or loss. This will also reduce the load on your HVAC systems, which will result energy savings for you as a homeowner and will also benefit your community.
Dual-Pane Energy Star qualified Windows help prevent heat from entering the home via sunlight through the window, and cool air from escaping a home. These windows will help reduce your overall utility costs.
Energy Star qualified HVAC Systems – this one is pretty obvious, your energy star qualified home will have Energy Star certified heating and cooling equipment installed in it.
Energy Efficient Products & Light Fixtures – Energy Star certified homes will have environmentally-friendly products and fixtures including energy efficient lighting options such as CFLs, and LEDs integrated in it.
Green Home Building LEED Certification Program
The US Green Building Council has a stringent set of standards that a home builder must meet in order to earn LEED ("Leadership in Energy and Environmental Design") certification credits for their newly built homes.
LEED credits are awarded to homes that meet a certain standard for energy and water efficiency, its indoor air quality, the sustainability of building practices used in its construction, and the impact of the construction on the surrounding community and environment. Builders submit particular projects to the LEED board for review, which then certifies projects that meet their exceedingly stringent standards. The program maintains a list of all new home projects that have achieved LEED Certification on their website.

List of References
http://www.energystar.gov/index.cfm?c=new_homes.hm_index
http://www.newhomessection.com/blog/green-building-certification-programs/2011/02/09/
About the Author

Aleksandr Biyevetskiy is an avid proponent of green building technology for residential and commercial construction, and sensible sustainability for business, government, and society. Some of the topics that he passionately writes about include (among other things) cool metal roofing, and environmentally-friendly PVC roofing systems for residential and commercial flat and lower slope roofs. Alex also maintains a personal blog in which he covers a variety of concurrent/relevant topics at www.tampile.com/blog/.
Connect with Alex on Google Plus: Join me on Google+
Black Friday is an event of pure commercialism that occurs in the USA once a year. Although not originally named for this reason, it now signifies the time of year when retailers typically move from being "in the red" to being "in the black" due to the increase in material consumption. In practical terms it is the start of the pre-Christmas shopping season and used as a trigger to get shoppers buying goods they would not otherwise consider buying, ringing up huge debts on their credit cards and adopting a pattern of frenzied consumer activity that sometimes culminates in violence in order to obtain those precious Black Friday Bargains. The extent to which this normalises otherwise absurd behaviour – making the purchase of superfluous things appear routine – is quite extraordinary. If we consider civilized humans in the USA as de facto Consumers, then Black Friday takes this up another level, to the point at which "normal" consumer behaviour appears conservative.
Undermining Black Friday can seem in one sense to be a point solution, attacking something that is exceptional rather than a normal facet of civilized society, but if it is possible to deal with something so discrete then it may provide some very useful ammunition for dealing with the general problem of the Human as Consumer.
Black Friday is predicated on good communications. The "bargains" offered are generally not particularly good, and are always limited in number – partly to maintain the sense of urgency, but also because retailers are not stupid and have no intention of making a loss on any day of the year. Here's a partial run down from a NYDailyNews article:
MACY'S
Deals from 4 a.m., with closing times varying by store.
Doorbuster deals for the earliest customers and free shipping at Macys.com for or-ders of at least $99. Men's Timberland puffer jacket, $34.99; women's puffer jacket from Style & Co., $24.99. Girls' boots from Steve Madden and Madden Girl, $39.99.

FOREVER 21
Deals from 8 a.m. to 2 a.m. (Times Square location).
Customers who spend $40 and over will receive a special gift with purchase — a locket with lip gloss inside (limited quantities, while supplies last.) Select items $3-$12. Buy one get one free all apparel markdowns.

KMART
Deals from 6 a.m. to 9 p.m. Thanksgiving Day; 5 a.m. to 11 p.m. Friday.
Doorbusters (like a woman's peacoat, $19.99), last for only six hours. Select board games will go for $5. A Craftsman C3 drill/drive is $49.99 and a 42-inch Zenith flat-screen is $399.99.
See? It's crap. Which is why the communication of Black Friday as something that is appar-ently exceptional is so important; and it has really worked such that retailers no longer have to advertise their deals – they just wait for the queues to appear at the allotted time and hand out flyers as people rush the store doors to get whatever might be reduced. This is indeed a masterful piece of cultural manipulation.
Dealing with this can take many forms, and such is the importance of undermining communications that I've provided a list of the different approaches that you might want to consider as an Underminer, and briefly how this might be applied to Black Friday:
1. Stopping the message: Making sure it isn't originated at all, or at least stopped at source before it can be propagated in any way, e.g. jamming the printing presses that produce the flyers; socially engineering employees to prevent a retailer's Black Friday strategy from being written.
2. Blocking the message: Preventing communications from being completed in some way, e.g. intercepting the delivery of flyers to stores; taking down hoardings near to stores.
3. Reversing the message: Communicating something that is the reverse of what the originator intended, e.g. a fake Black Friday Facebook page that suddenly cancels the event; press releases to radio stations from retailers saying how damaging Black Friday is to the planet.
4. Subverting or parodying the message: Communicating something that alters the sense of the message, often in a humourous way, e.g. creating a "Black Friday" event for the Amazon Rainforest where all trees are free to the first 1000 loggers; "subvertising" hoardings to show the true impact of consumption on child workers.
5. Amplifying the message: Changing the message to such an extent that it becomes unbelievable (a form of subversion) or, at best, causes problems for the retailer, e.g. creating a Black Friday website that advertises items as free; acting as a company spokesperson saying on radio that Black Friday deals are to be extended indefinitely.
Notice that none of these actually prevent the target of the message from getting to the stores. The idea here is to undermine the means by which human behaviour is altered to fit the industrial model. By impeding access to the stores you are doing something quite different which will be described later on in the book.
None of these ideas on their own is going to be singularly effective, for instance only stopping one batch of flyers amongst a blizzard of paper, but this is a team effort even if in isolation. That sounds strange, but remember the feedback loop: if only a few people start undermining in a methodological and effective manner then it clears the way for more undermining to take place via the people who have been reconnected through the efforts of you and the loose band of individuals who happen to be doing similar things at the same time. So it's worth doing, providing it is the right thing.
This is an, as yet, unpublished extract from the book "Underminers: A Practical Guide for Radical Change" by Keith Farnish, available to read for free at www.underminers.org.
New York has voted to legalize gay marriage. As usual the Democrat's were on board, and had to fight tooth and nail to drag the republicans into modernity…that is except for one very brave man.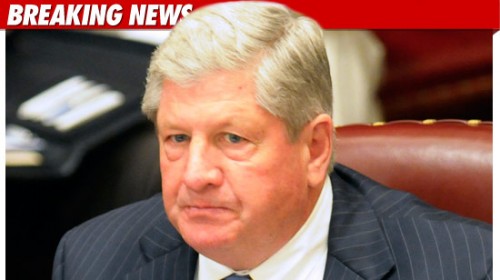 "You get to the point where you evolve in your life where everything isn't black and white, good and bad, and you try to do the right thing," McDonald, 64, told reporters.

"You might not like that. You might be very cynical about that. Well, fuck it, I don't care what you think. I'm trying to do the right thing.

"I'm tired of Republican-Democrat politics. They can take the job and shove it. I come from a blue-collar background. I'm trying to do the right thing, and that's where I'm going with this."(via)
Good for him, this is potential political suicide for him…but he is doing the right thing. Good for you Senator Roy McDonald. Now as to the rest of the republican party…when are you going to realize that this country is based on a document called the Constitution…not the one called the Bible. I don't care where you think you got the idea that its ok to discriminate against people…but it certainly wasn't this countries founding document.
6 down, 44 to go.
Its been a rather depressing day…here is a bit of a realistic, but optimistic news.
« newer posts
|
older posts »