Its been almost a decade…and finally the damn thing looks like its going to get built.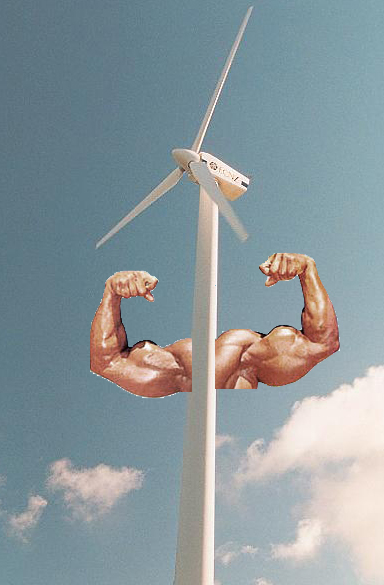 A federal agency has approved a construction plan for Cape Wind, clearing the way for work to begin on the nation's first offshore wind farm as early as this fall.

U.S. Secretary of Interior Ken Salazar made the announcement in Boston on Tuesday. He said the Bureau of Ocean Energy Management, Regulation and Enforcement has given approval to a Construction and Operations Plan for the project.(via)
I have been involved in the cape wind fight forever, and its always been the same, the people against the project have never won a case, have never had a leg to stand on (legally or scientifically), and is all been about one simple fact. They don't want to look at it. They are willing to let the whole earth go to hell in a hand bag so long as they don't have to look at wind turbines from their fancy beach side mansions.
I am so glad that reason has won out over these idiots, lets hope they start construction soon.
Go ride a bike.
I have really been in love with the work AIDG does for years now, learn more about them here. Donate to them here.
Thanks science, you are performing real actual miracles. I can't wait to see what you come up with next.
Seems that at least some stores are starting a denim recycling effort. You can make a lot of cool things out of old jeans, nice to see that at least some stores are trying to close the loop and make those waste streams into industrial input streams.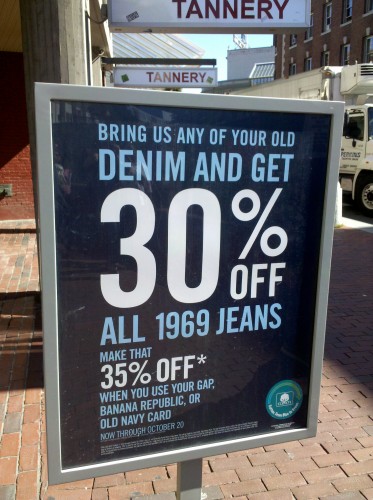 If EVERY item you buy could at some later date be put right back into some program like this (this would mean products would have to be developed with this idea in mind), we would be making some progress.
« newer posts
|
older posts »