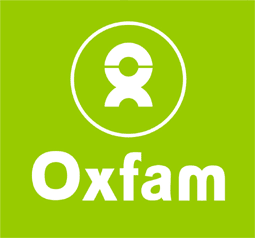 Oxfam America president Raymond C. Offenheiser, issued the following statement in response to President George W. Bush's speech on climate change:
"Just days after recognizing the plight of poor people impacted by increasing food prices, President Bush missed the opportunity to offer real solutions to tackle one of the major threats to food security worldwide. In fact, the initiative he announced today could make matters worse.

"Scientists predict that climate change will result in more frequent droughts. It is clear that droughts in places around the world and the shift from food to fuels for commodities like corn and soybeans are partly responsible for the meteoric rise in food prices over the past year. With food shortages causing social unrest in dozens of countries, the President needs to offer more than a short term fix to the food crisis while doing little to curb our dangerous emissions. Aggressive action is urgently needed to reduce CO2 emissions and the effects of climate change on poor people and their ability to feed themselves.

"The shift to biofuels may exacerbate the problem if major investments are not made to encourage the production of non-food based energy sources such as cellulosic ethanol. The President points to ingenuity and enterprise as keys to the solution, but ingenuity without investment capital won't get it done.

"We also need to recognize that it's not just polar bears and glaciers that are affected by climate change. Climate change is affecting people throughout the developing world. The UNDP estimated that it would cost $86 billion a year to help poor countries adapt to climate change. Yet the President made no mention today of the need to help them adapt to the effects of global warming.

"While technology may be part of the solution to our climate crisis, we need to be certain to focus some of this technological innovation on helping developing countries meet their growing energy needs without substantially increasing greenhouse gas emissions. It is not fair to ask poor countries to sacrifice their economic growth because of potential climate impacts. It is reasonable, though, to help them grow in more carbon neutral ways. Providing this support is one of the foundations of the Bali roadmap, and financing should be an essential part of that negotiating process.

"What we need now is a substantial reduction in greenhouse gas emissions, as well as assistance to poor communities here and abroad to adapt to the severe consequences of global warming already taking place. In this respect, high food prices may simply be the tip of the iceberg.

"It's been nearly a year since the major emitters process was kicked off. Unless this week's meeting sets out constructive proposals that will advance UN negotiations under the Bali Roadmap, it will be apparent that this Bush initiated process is simply a distraction from the global task at hand.

"The reality is that US leadership is sorely needed to reduce our impact on the planet and to help those who are suffering the consequences of our unwillingness to cut our own greenhouse gas emissions. If not, food scarcity will increase, food prices will continue to soar, and nations large and small will suffer the consequences."
That is a very very nice way or say, Bush is a moron, out of touch with the facts, and is punting off responsibility to whoever comes after him. It is now more important than ever to make sure that the next leader of our country is up to the biggest challenge of our species history (no not the war in Iraq or the economy) global warming.
The Naib has requested I put out a few more posts, particularly of the mathematical variety. I finished my math degree two years ago, so it actually is pretty fun for me to think about it now (although, I must admit, the classes got painful sometimes).
Anyway, I really like the Naib and am quite willing to accomodate him, so here is another one since I seem to be in a posting mood today.
Did you know that no one had ever been able to prove that the premises behind Eucidean Geometry (you know, where all triangles have 180 degrees-the geometry you did in high school, if you took geometry) were always true?
Turns out, you can have several types of geometry: Eucidean; the kind where you assume triangles have over 180 degrees; and the kind where you assume triangles have under 180 degrees.
As it turns out, one of the last two has been very useful in attempting to figure out how galaxies, black holes and the like work but for the ordinary Earth sized stuff, it is best to work with the assume a triangle has 180 degrees.
Maybe you knew that, maybe you didn't. I, personally, found it to be fascinating.
Some people feel as though math theory is completely useless. "Why bother to prove all those math theories?" seems to be their "practical" viewpoint.
I, however, like to know that when I am doing calculus or trig or geometry, the steps and theorems that I envoke have actually been shown to work 100% of the time. And I know this because they have been proved using math theory. I mean, the things you do with calc and trig and geometry can be pretty important. Wouldn't it suck if you suddenly stumbled upon the exception that proved a theory was incorrect?
So, out of curiousity, who feels as though the hydrogen economy is on its way? I think I hope so, although wind seems a lot more promising right now. And I am not certain why wind is attracting so much more custom than solar. Hopefully the research on cheaper, more productive solar panels will change that.
Back to fuel cells: there is tons of research being done and lots of publications about why it is and is not plausible right now. I just went to an Energy fair and GM had their future fuel cell car out there (apparently they only have 2 made).
What sucks is that apparently the best way to get Hydrogen right now is to refine natural gas. Now, natural gas sure beats coal but I hope there is serious consideration for using wind and other renewables to produce Hydrogen.
The research is definitely started but it is so difficult to get a good idea of where things will end up.
So, has everyone (or anyone) read the Backgrounders under Clean Power? They have a nice little section on the basic history, setting, whatever and then a very simplistic explanation of how the technology works with nicely simplified science. I quite liked them and highly recommend them. The author is extremely, um, excited by the workings of clean power.
older posts »