This week's blog post is co-written by Mary Anne Hitt, deputy director of the Sierra Club's Beyond Coal Campaign.
This week, friends of big oil and coal fired one of their first shots across the bow of the Environmental Protection Agency (EPA) over the agency's power to set limits on global warming pollution. The frenzy that followed in Washington and in the media should serve as a wake up call to anyone who has not yet weighed in to support EPA's proposed finding that global warming pollution endangers public health and welfare.
By pulling one line out of an obscure government document and circulating it out of context, Republicans in Congress tried to make the case that they had found a "smoking gun" revealing that the Obama White House predicts economic collapse should the EPA regulate global warming pollution. The White House quickly issued a statement making it clear they had said no such thing, in a statement with the fitting title "Clearing the Air." A hat tip to David Roberts at Grist for unraveling how this non-story became national news.
Fortunately, you now have the chance to weigh in and counter the fear mongering by demonstrating that Americans want strong action on global warming.
Monday marks the first of two public hearings on EPA's draft endangerment finding issued in mid-April, a historic finding by the agency that global warming pollution endangers public health and welfare. The endangerment finding is a comprehensive science based review of expected threats that our nation faces from global warming, including more severe heat waves, disease epidemics, water shortages, and crop failures.
We need to turn these hearings into a powerful demonstration that our country's future will not be set by the coal industry and their allies.
The hearings will be held in Seattle, Washington on May 21 and Arlington, Virginia on May 18. If you live in those areas, there is still time to sign up for both hearings – you can do so on our Big Picture website. The response has been great so far: our organizers tell us that although both hearings now are filled to capacity during the day and they only have evening spots left, EPA officials have said they will remain until every last commenter is heard.
If you don't live in those cities, don't worry – there's still a great chance for you to organize for clean energy options and against coal.
First, we'll have many of our folks inside both these hearings ready to Twitter and blog about what's going on. If you're on Twitter, follow the hashtag #nocoal to see the updates from all our attendees.
Secondly, as part of our Big Picture campaign – climate change leaders across the country will be hosting parties on June 2nd so that everyone can be a part of the Big Picture solution, no matter where you live.
Join us as we watch videos from the EPA hearings, hear more about the Big Picture campaign on a conference call with Sierra Club leaders, and discuss the issues and actions that you the volunteers believe will make the greatest impact in bringing about a clean energy future.
We're looking for Big Picture House Party hosts right now, so check out the Big Picture website to learn more.
Finally, if you have not yet sent in your written comments to the EPA, please do so right now. The coal industry is working hard to prevent the change we need, but together we can help build a clean energy economy for the U.S.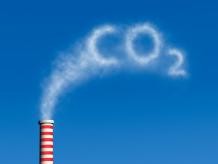 This is the weekly post from Bruce Nilles, director of the Sierra Club's Beyond Coal Campaign.
Two weeks ago U.S. Representative Henry Waxman (D-CA), a longtime clean energy and public health champion, released a discussion draft outlining his ambitious plans to combat global warming and create jobs. (Hearings are currently being held for this draft bill too, check out the Sierra Club's liveblogging of them on the Compass blog).
Waxman laid out a bold plan that holds the promise to renew and rebuild our economy, shift U.S. energy production toward clean, modern, and cheap sources like the wind and the sun, and slash our dependence on oil and coal—all while reducing global warming and creating millions of new jobs.
What makes this bill a good start?
– a strong target to cut pollution twenty percent over the next decade,
– a robust renewable electricity standard requiring 25 percent clean electricity by 2025, and
– many strong measures to reduce energy waste and help businesses and residents save money.
These provisions are all critical to wean the US off of old, inefficient and unreliable coal plants, reduce our imports of oil and coal, and get to the clean energy economy President Obama has outlined for the Nation. This bill is also an important beginning to ensure Congress demonstrates it is serious about the United States doing its fair share to combat global warming before the major international climate talks scheduled for December in Copenhagen.
But it's also important to fix some flaws in this discussion draft — flaws which will get the way of accomplishing its ambitious goals.. These provisions reflect the preferences of coal industry allies, and would limit the Environmental Protection Agency's (EPA) ability to regulate carbon dioxide emissions from coal-fired power plants under the Clean Air Act.
In order to move America forward, EPA must maintain the ability to shut down the oldest and dirtiest coal plants. We should continue to focus our efforts on securing this authority, known as New Source Performance Standards and New Source Review provisions.
There is one other provision that is cause for serious concern: the discussion draft also contains a provision that would establish a huge pool of "offsets" which would allow the coal industry and other major polluters to pay other countries or industries to reduce carbon emissions or increase carbon storage as in forests. The number of actual offsets available will depend on the stringency of EPA regulations and it is critical that any framework be tough enough to keep bogus offsets out of the system. Failure to establish and maintain rigorous criteria either in the legislative or regulatory process could potentially result in the failure to reduce emissions from coal-fired power plants by 2020.
These potential flaws reflect a reality — the politics of this is very difficult. That's why we are so fortunate to have Henry Waxman in charge of negotiating the best possible clean energy and global warming bill. No one has done more to ensure Americans breathe clean and healthy air over the past two decades. His discussion draft is a good start to solving global warming. But as the coal industry provisions described above demonstrate, he needs all the help we can provide to keep the coal industry and their allies on his committee at bay. We are going to have to fight to ensure the final bill that emerges from his Committee is based on science and protects public health, and is not watered down with concessions to fuels of the past.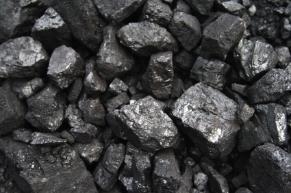 Today the Environmental Protection Agency (EPA) issued a finding that carbon dioxide and other greenhouse gases constitute a danger to public health and welfare and are subject to regulation under the Clean Air Act. This is a significant and historic decision with wide-ranging effects, not the least of which is the regulation of carbon emissions from major polluting industries like coal.
Under the Clean Air Act, EPA is now obligated to issue rules regulating global warming pollution from all major sources, including cars and coal-fired power plants. The law specifically states that EPA "shall" (i.e. must, not may) regulate dangerous pollutants once they are found to endanger public health or welfare.
Now there is no longer a question of if or even when the U.S. will act on global warming. Today's bold action shows that President Obama is following through on its campaign promise to show American leadership on global warming.
This endangerment decision, ordered by the Supreme Court in April 2007 and based upon years of scientific research and analysis, will speed the shift toward the clean energy economy and complement the other elements of President Obama's sweeping clean energy jobs plan.
Right now the U.S. has an opportunity to establish itself as a leader on clean energy. President Obama sees the Big Picture: by shifting away from coal to clean energy, and cracking down on the corporations that pollute the water we drink and the air we breathe, we will create economic prosperity while tackling global warming at the same time.
 
But we know the coal industry will not going down without a fight.  They are trying hard to preserve the failed status quo. They are fighting to slow America's transition to a clean energy economy.
 
We won't be able to secure a clean energy future unless we address the whole climate and clean energy picture; that means reducing the carbon pollution that causes global warming, cleaning up our existing energy practices and focusing on renewable and low carbon energy sources.
Dirty energy like coal is the fuel of the past. Coal simply does not fit into a clean energy future. We look forward to EPA's now impending action on global warming pollution.
Primarily, we are worried about our children. Our kids are sick with chronic illnesses that are passed off as merely asthma. Parents don't know where to go for answers and are struggling to pay for the medical bills they are acquiring.
Those are the words of Sarah McCoin, member of the Tennessee Coal Ash Survivors Network and a seventh generation resident of Harriman, Tenn. – site of the devastating December 2008 Tennessee Valley Authority (TVA) coal ash spill.
McCoin testified Tuesday before the House Transportation and Infrastructure Committee at a hearing about the TVA spill (read her testimony here – PDF). Committee members said they continue to investigate the potential causes of the coal ash spill at TVA's Kingston Fossil Plant, the response and cleanup, as well as hear about potential water quality implications from the ash spill.
We stand with McCoin and her organization, as well as many others who see the two main goals in the aftermath of the coal ash spill: TVA must pay for a proper, comprehensive cleanup and the Environmental Protection Agency (EPA) must regulate coal combustion wastes.
"Our concerns have fallen entirely on the deaf ears of the TVA," testified McCoin. "We need more information and communications from them and any other involved government agency.
"TVA must be held accountable for the damage they have caused. They must create and make public a plan that will make our rivers safe again, while being considerate of the health, safety and daily lives of the community."
McCoin also used her testimony to point out that TVA's current river dredging plan is incomplete, especially as the dredged coal ash will be left in a temporary place until a permanent plan is in place. Without federal coal ash regulations, she said, "there are not consistent guidelines for coal ash storage."
Currently there exists no uniform federal regulation regarding coal ash storage and containment. Coal ash is known to contain toxic heavy metals including, antimony, aluminum, arsenic, beryllium, boron, cadmium, iron, lead, manganese, radium, selenium, thallium and uranium. These metals can be linked to a wide variety of health impacts, many of which Harriman residents are experiencing. While these metals are toxic, coal ash itself is not considered a hazardous waste and therefore continues to be unregulated by EPA.
We need federal coal ash regulations from EPA to help avoid catastrophes like the TVA spill and the other coal ash spills that have happened since then. There are more than 100 of these coal sludge containment ponds around the U.S. and without regulation, the next Harriman spill could happen in any of these communities, sickening families and contaminating the land and water.
In early March, the Sierra Club joined 107 other environmental and community organizations in sending a letter to EPA Administrator Lisa Jackson calling for coal combustion waste regulations and listing 12 requirements for those regulations. You can read the letter here (PDF).
So far, the Obama Administration has been receptive to this call, with Jackson saying she is committed to regulating coal combustion waste.
For the residents around Harriman who are now dealing with the coal ash everyday, McCoin says fear has set in. The cleanup seems as if it will never be complete and residents do not yet see the light at the end of the tunnel. "It's like trying to get all the sand off a beach," said McCoin of the TVA's cleanup efforts.
"For many community members, the worries about finances, property values, their health and their futures are more than they can bear."
EPA should do everything possible to avoid another tragedy like this.
This week's post is from Bruce Nilles, Director, and Mary Anne Hitt, Deputy Director, of Sierra Club's Beyond Coal Campaign.
The Obama Administration just made a major announcement – they have directed the U.S. Army Corps of Engineers to not issue any new mining permits until the Environmental Protection Agency (EPA) has a chance to take a hard look at well over 100 pending permits to bury streams with mining waste, an essential part of the mountaintop removal coal mining process.
Beginning with EPA's recommendation today to deny a permit to bury a stream in West Virginia, this review, using the best available science, will likely halt the flood of permits that was unleashed by the 4th Circuit court decision last month.
That federal court of appeals decision left it up to the Army Corps of Engineers – and several companies had already utilized their permits to start blasting away. These dozens of permits would have obliterated huge swaths of Appalachia—all to continue our dependence on outdated and dirty energy.
Today's announcement is huge progress after eight long years of lawlessness in Appalachia. It signals a departure from the policies of the Bush Administration and reflects President Obama's commitment to science and justice in government. In a statement announcing the decision about the West Virginia permits, EPA Administrator Lisa Jackson said,
"I have directed the agency to review other mining permit requests. EPA will use the best science and follow the letter of the law in ensuring we are protecting our environment."
Already close to 2,000 miles of irreplaceable streams have been contaminated or destroyed by mountaintop removal coal mining, and communities throughout the Appalachian region suffer daily from contaminated drinking water, increased flooding, and a decimated landscape.
But today's decisive and timely action by the Environmental Protection Agency (EPA) sets the stage to protect Appalachian communities and end destructive mining. This sends a clear signal that it is time to move beyond coal and toward clean energy solutions that will create good, green jobs here in Appalachia and across America.
This decision also comes on the heels of two recent major pushes to end mountaintop removal coal mining. First, we teamed up with Ashley Judd and Kentuckians For The Commonwealth to bring attention to the travesty of this type of mining.
Then last week more than 150 clean energy activists from Appalachia and around the U.S. came to Washington, DC, to meet with their Congressional representatives and various agency officials to call for an end to mountaintop removal coal mining and the passage of the Clean Water Protection Act.
We applaud EPA Administrator Jackson's and President Obama's continued commitment to science and environmental justice. We thank the community activists who have fought long and hard to protect our mountains and to ensure a sustainable future for Appalachia. Today's announcement underscores that grassroots organizing and fighting for justice can and will prevail when we all work together.
« newer posts
|
older posts »